And just like that, the Christmas weekend is over. But, of course, the ever-generous Rockstar Studios isn't done handing out gifts. New content has made its way to GTA Online on Tuesday, including a new car, new adversary mode, new unlocks and new discounts. What's more, Rockstar also told players to look out for extended snowfall through New Years day.
To end 2017 with a bang is the new Overflod Autarch supercar, which is now available at Legendary Motorsport for a cool $1.9 million. Designed for GTA gamers that enjoy driving fast and breaking necks (pretty much all of us), the Overflod is a single-minded speed machine that possibly has what it takes to one of the fastest car in the game.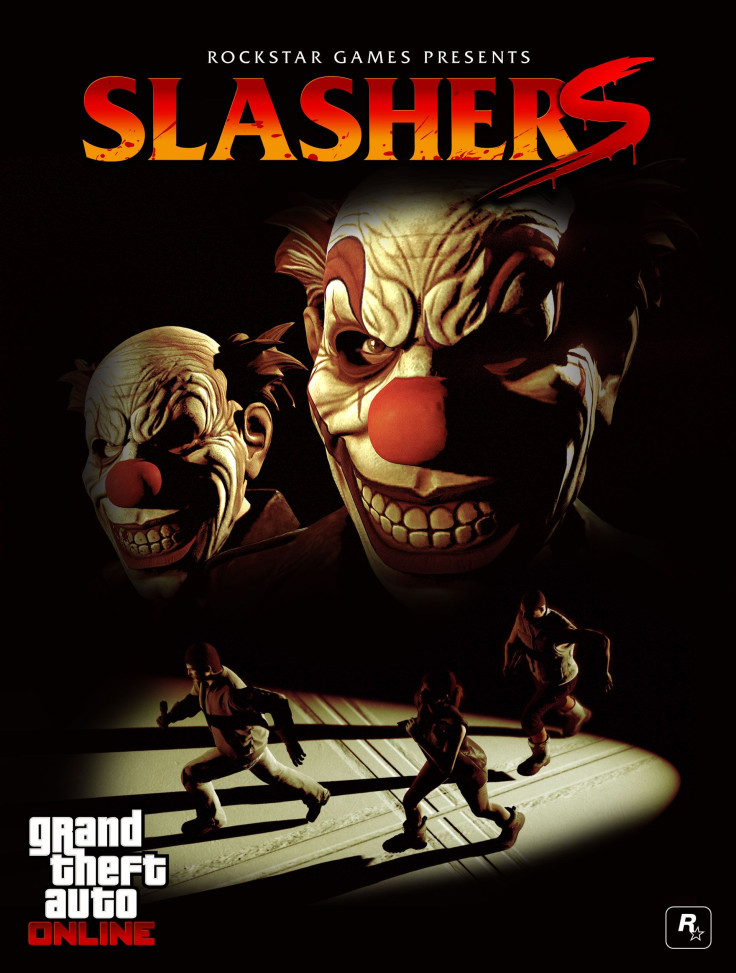 Next, the Slashers Adversary Mode is a remix of the classic Slasher mode. The pluralization pits two teams that must outlive each other in a pitch-black arena. The Slashers must pursue the Hunted with their Machetes and Shotguns. Meanwhile, the Huntered are equipped with Thermal Vision and Flashlights. Every minute, the Slashers and Hunted teams are reversed. The game will only end when one team is wiped out. Both teams have the opportunity to earn Double GTA $ and RP through Monday, Jan. 8.
Last but not least, Rockstar also teased that a couple more unlocks are slated to arrive over the next few days to celebrate the end of what's been an eventful year.
"With 2017 drawing to a close, it's time to look back on what has been an eventful year in Los Santos and Blaine County. You've hurled yourself through countless loops, tubes and jumps in Cunning Stunts: Special Vehicle Circuit, staked your claim in the illegal arms trade in Gunrunning, dominated the skies in Smuggler's Run and stopped Southern San Andreas from certain destruction in The Doomsday Heist. To celebrate your accomplishments, keep an eye out for a couple more unlocks over the new few days to help ring in the New Year, and the return of everyone's favorite white stuff.
No, no, not cocaine. After three pleasant days in a winter wonderland, snowfall was removed shortly after Christmas. That said, snowfall is expected to arrive again for New Years as well as on one or two days before and after the date. It sure seems like the perfect driving condition to take out the latest Overflod Autarch, doesn't it?
How are you liking the GTA Online holiday content? Let us know in the comment section below!