Rockstar Games adds the Declasse Tornado Rat Rod to GTA Online, which is available now. The Rat Rod is a mix of badassery and speed, but with little customization to add (you can't change the rear wheels), the Rat Rod is in a category of its own.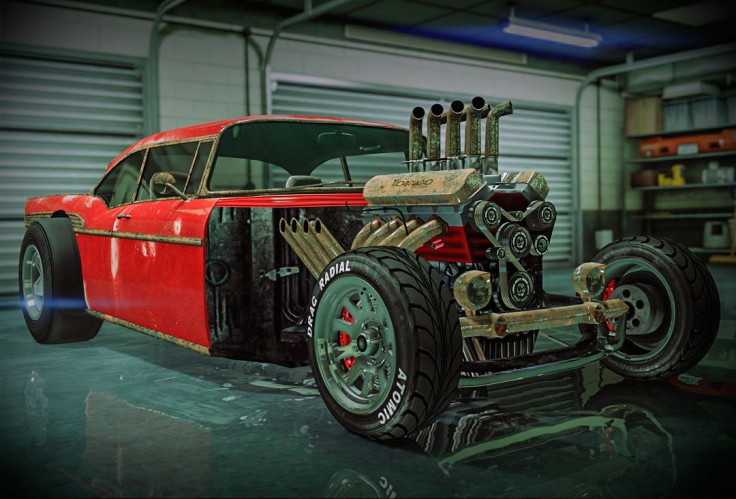 For only $378,000, the Declasse Tornado Rat Rod is available for purchase via in-game at the "Southern San Andreas Super Autos" website.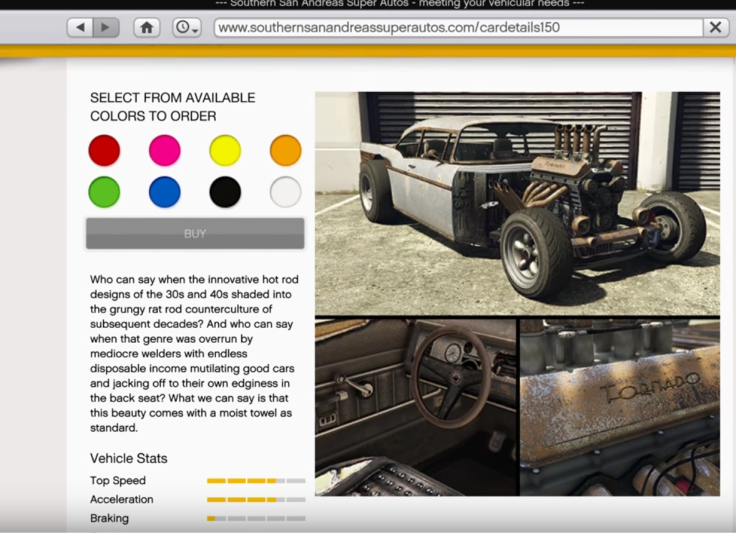 Along with the latest vehicle release, Rockstar has introduced another Premium Race, called "City Air." Get ready to soar above Downtown Los Santos in your sports class vehicle and receive triple RP (Rockstar Points). The event, which is available through Nov. 7, will require a $20,000 buy-in fee. Players will receive a $100,000 reward for 1st place, $30,000 for 2nd and 3rd gets their $20,000 returned to them.
In case you missed it, GTA Online received a Halloween update on Oct. 28th, which included a new Lost vs Damned Adversary Mode with a day/night shift mode, new bikes and Halloween items that include returning items from previous years. While you're at it, enjoy and celebrate GTA Online's anniversary, which started on Oct. 28th, where you can get 30% off select items as well as a $250,000 bonus. The Premium Race and anniversary sale will last until Nov. 7th.