UPDATE: The Issue has been resolved but all win progress during the outage is permanently lost. The original article is below.
-------
Fortnite players have been experiencing issues that caused their wins to not be tracked over the past day or so. In a recent tweet, Epic Games announced that a fix was being tested and will be ready for release as soon as possible.
The news arrives via the official Fortnite Twitter account as a "Stat Track Update." "We've identified a fix, and it's on its way to testing," the message reads. "We'll release an update to say we've confirmed this." As a result of the technical difficulties, however, "any wins earned during this time will likely not be added to your stats."
In other words, no matter how awesome your latest Victory Royales have been, they'll probably be permanently erased from the record books as if they never happened. Especially if it's one of your first wins, that's a difficult pill to swallow.
There's also conflicting info on the status of the fix itself. While the game's public Trello board suggests the problem has been "fixed in live," a tweet has not been dispatched to reflect that development. Stats seem to be getting recorded now in many cases, but the lack of that promised official update is interesting. In a perfect world, maybe Epic is working behind the scenes to recover those lost wins before a statement is released. On the other hand, it's also possible community management staff simply forgot to post the news on social media.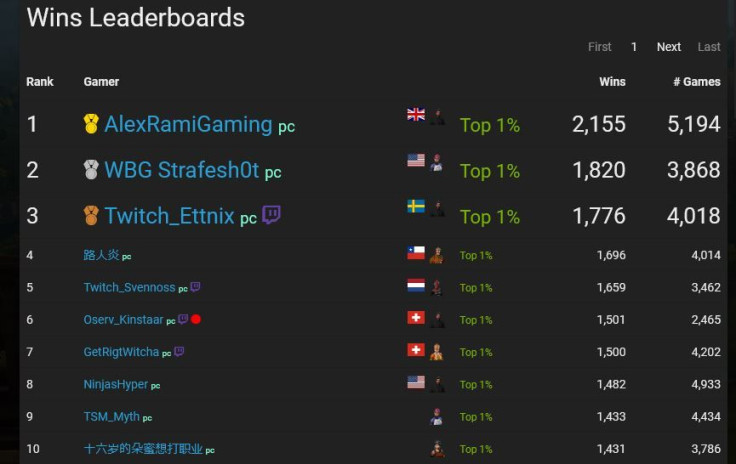 Like most early access games, Fortnite has endured its fair share of growing pains since Save The World debuted this summer. In recent times, high server load on Battle Royale has led to login issues and problems with the game's party system. A previous update also introduced bugs with in-game resolution on consoles. In these troubled times, it's important to remember that, despite its popularity, Fortnite is still very much a work-in-progress. As features get added and game systems are finalized, there are bound to be more than a few hiccups.
With the recent start of Battle Royale Season 3, this week was one of the busiest weeks for Fortnite since launch. The brand new Hand Cannon is making waves on the multiplayer battlefield, while players continue to unlock skins and advance tiers on their Battle Passes. There's been lots of activity, but not all of that activity will be recorded by Epic. We'll do our best to provide an update on this situation if there is one to share.
Fortnite is in early access across PS4, Xbox One and PC. If you need help completing the weekly challenge with the Llama, Fox and Crab, we've got a guide to help you out.
What are your thoughts on Fortnite's recent win-tracking issues? Are you still having problems? Tell us in the comments section!