Five Nights At Freddy's: The Twisted Ones releases June 27, and a new book teaser has just arrived to hype up its impending arrival. Check out this incredibly creepy concept art of Twisted Foxy, courtesy of Scott Games .
In typical Five Nights At Freddy's fashion, fans discovered the image's hidden URL through some pretty extreme means. Without announcement, last week's Twisted Freddy teaser was quietly updated to feature a numbered code in the blank right side of the image that's only visible when brightened. When entered as a URL, the Foxy image appears.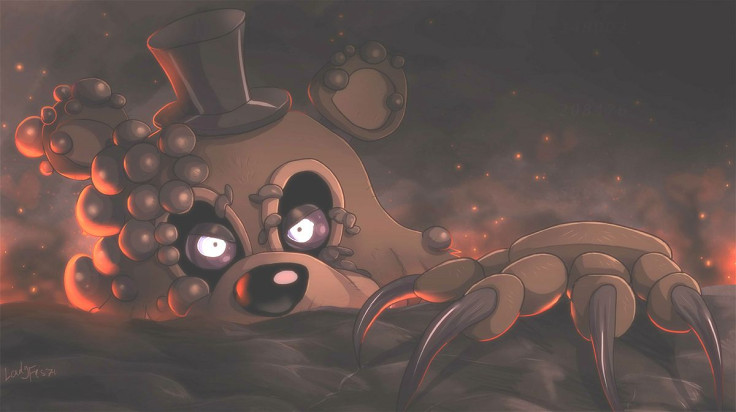 This animatronic's design looks like a cross between Springtrap from Five Nights At Freddy's 3 and Nightmare Foxy from Five Nights At Freddy's 4. It's clearly weathered, and it has what appear to be four rows of razor-sharp teeth. Consistent with the character's pirate theme, he's got a massive hook and attached barnacles all over his body. Just like in the Freddy teaser, Twisted Foxy is also surfacing through a hole in the ground.
Given the spoilers we already know about The Twisted Ones, the dirt motif makes a ton of sense. We won't offer full reveals here, but those who want a recap are free to read our summary of the book .
This is the third teaser that's been posted over the past few weeks in preparation for the release of The Twisted Ones. Not only is there the Freddy teaser shown above, but we've also laid eyes on what appears to be a brand new wolf-like animatronic too. We don't know its name yet, but if Foxy, Freddy and this wolf are all coming after Charlie in the sequel, she's going to have quite a horrifying problem on her hands.
Five Nights At Freddy's: The Twisted Ones is the novelized sequel to 2015's Five Nights At Freddy's: The Silver Eyes. Taking place one year after the events of that book, Charlie has now begun college and is doing her best to escape her past by taking courses in animatronic design. A new string of murders suggest the villainous William Afton may be back to finish what he started. The follow up further blends dreams with horrifying realities and memorable characters.
However, for those who are more interested in the Five Nights At Freddy's games, there have been developments on that front as well. Alongside the previous round of Twisted Ones teasers, a new image also popped up on the FNaF World website that seems to imply a continuation of last year's Sister Location story . It seems Baby has been ejected from the body of Ennard, and now she's looking for vengeance against her former Funtime friends. It's unclear precisely how this plot will take shape, but we can't wait to find out.
Five Nights At Freddy's : The Twisted Ones is set to release June 27.
What do you think of this Twisted Foxy teaser? Does it make you more excited for The Twisted Ones? Tell us in the comments section!