During Square Enix's Final Fantasy 30th anniversary event, Final Fantasy 15 director Hajime Tabata shared the upcoming DLC schedule for Final Fantasy 15. Among many tidbits covered in the Active Time Report include the free Booster Pack DLC that would provide the invincible "Magitek Exosuit." In a now-deleted Tweet, the official Final Fantasy 15 Twitter wrote that the Magitek Exosuit would provide "an exhilarating experience in battles."
The Magitek Exosuit DLC was supposed to come out on Feb. 21, but the publisher of Power Rangers pointed out that the design of the suits was cutting it a little close to the design of the suits in the upcoming reboot movie. For that reason, the Booster Pack DLC with the Magitek Exosuits was delayed. No new release date has been specified.
The Magitek Exosuit would provide a thirty-minute window of invincibility along with improved fishing abilities (because high-tech exosuits are the best way to improve your fishing game…?). The suits could only be used every thirty minutes in an attempt at balancing them out.
Square Enix marketing manager Akio Ofuji said, "We were told to be careful with what we say [about this]. So, I will let everyone know what's going on."
After explaining that they'd been contacted by the Power Rangers team, Ofuji said, "We spent the day looking into various things, and what we've decided is to redo the design."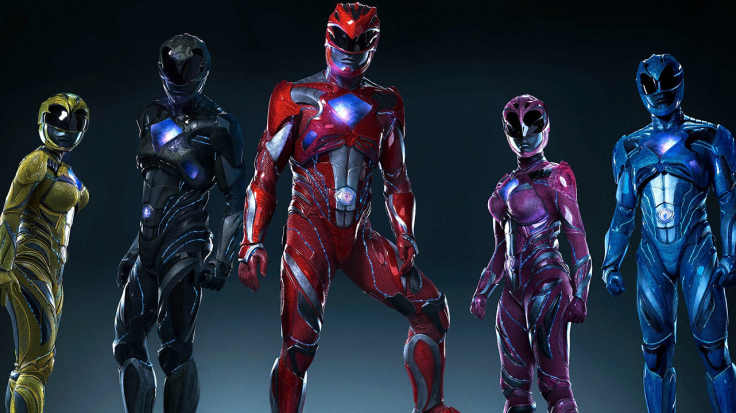 Tabata didn't seem to think the look of the suits was that close, but acknowledged that the copyright issue might be real. "They don't look exactly the same, and as for the copyright, even if these are our original designs, it seems like they will cause problems for others," Tabata stated.
Other DLC coming up include Episode Gladio on March 28, the Chapter 13 update on March 28 and Episode Prompto sometime in June.
The premium Booster Pack+ DLC is still scheduled for Feb. 21 and will include a weapon, the Boost Sword; a fishing rod, the Dragon Mod; and a reel, the Aviol.
Are you disappointed by the delay to the free Booster Pack DLC? Do you think the Magitek Exosuits look like the Power Rangers reboot costumes? Feel free to let us know in the comments section below.