Fallout 76 was released back in November 2018. That means it's going to be celebrating its second birthday this month, and everyone is invited to join the two-year anniversary party next week. There's going to be two in-game events that are sure to add some new rank-up rewards and even hand out legendary gear.
The first is the Bonus Challenge Week which starts on November 10 at 12:00 PM ET and ends on November 17 at 12:00 PM ET. As the name implies, it's going to be a whole week of bonus challenges. This should give players a major opportunity for extra S.C.O.R.E and earn rank-up rewards faster. Aside from the normal challenge lineup, there's going to be two bonus Daily Challenges every day and two extra Weekly Challenges.
Then there's Murmrgh's Mystery Pick Sale. This one begins on November 12 at 12:00 PM ET and runs through November 16 at 12:00 PM ET. In this one, Purveyor Murmrgh is hosting a special Mystery Pick event. Get the chance to obtain completely random 3-star legendary items for 25% off the usual Mystery Pick price. Don't forget to gather Legendary Scrips and head on over to the Rusty Pick in the Ash Heap to claim some new legendary gear for your arsenal.
Hunt for the Treasure Hunter
If you can't wait until next week, not to worry as there's already a new event going on in Fallout 76. It seems that Mole Miner activity has once again been detected and they're planning for something, probably plundering the hidden reaches of the Wasteland.
The "Hunt for the Treasure Hunter" event started yesterday, November 5, and is going to end on November 9 at 12:00 PM ET.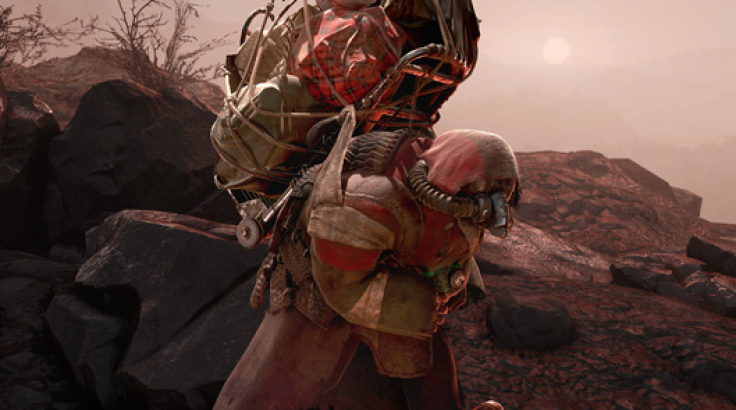 Like with the previous event, keep your eyes and ears open for those Treasure Hunter Mole Miners. Take them down and claim some of their loot through their dropped Mole Miner Pails. There is always the choice to buy Empty Mole Miner Pails from vendors using Caps and then go to your Tinker's Workbench in order to craft the full Mole Miner Pails. You can then open them and get more loot. Just remember that the higher quality Pails offer the better chances at getting rare rewards.