There have been a lot of interesting roster changes made by Dota 2 teams over the past weeks. In China, a big change came from PSG.LGD. You read that right! The team is bringing in new members with hopes of grabbing that ever-elusive Aegis.
The new members are:
Guo "shiro" Xuanang
Cheng "NothingToSay" Jin Xiang
Li "Xiang Yu" Longwu
Lin "planet" Hao
Zhang "y`" Yiping
Departures and Breaks
Before we take a look at the new members, some of you are probably wondering what happened with the "old" members.
Let's start with Zhao "XinQ" Zixing. Many fans would probably remember him as the one who was told to "wash his face." Despite a good showing with PSG.LGD, his contract expired and wasn't renewed, which makes him now a free agent. So far, there's been no word on where he's headed to next.
Zhang "Faith_bian" Ruida had the same situation as XinQ in that his contract had also expired and resumed his status as a free agent. However, he's taking a different route and revealed that he's retiring from the pro scene. He is not only a big loss to the team but also to the Dota 2 scene in the region.
Finally, there's Wang "Ame" Chunyu. There were rumors that he was retiring but nothing was made official until recently, which revealed Ame's taking a break and PSG.LGD had placed him on inactive status. Hopefully, we'll get to see him compete again in the near future and give us those exciting plays.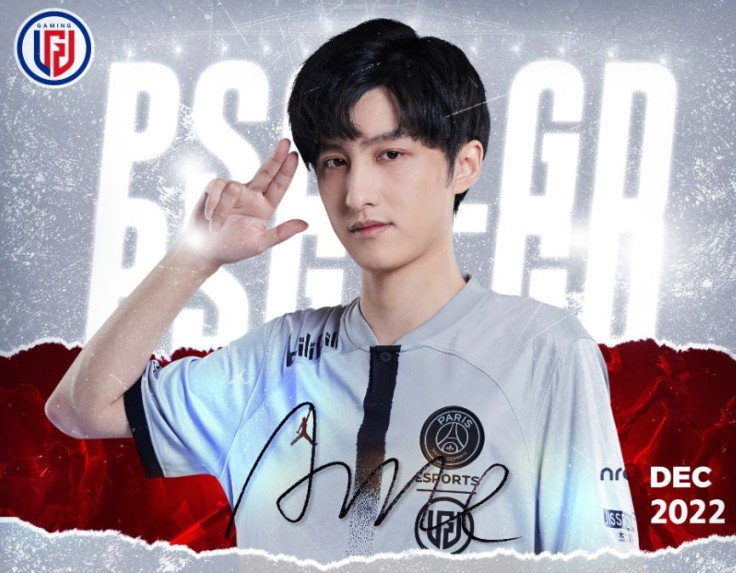 Welcome the New Blood
What do we know about the new members? PSG.LGD revealed in a post that Shiro brings with him a restrained personality and a steady style of play. He may not have been playing that long professionally but he shows promise.
The second is Planet which is said to have a style of play that's fierce but delicate; he's hoped to bring new sparks to the team. Finally, there's Xiang Yu who recently started his professional career with CDEC. A lot of eyes were on him when CDED topped Division II after Tour 3.
What are your thoughts on this new roster of PSG.LGD? How do you think they compare with the previous one?