The new competitive season for Dota 2 is still a long way off. However, we are already seeing a lot of interesting roster movements in different teams. The latest is Lasse Aukusti "MATUMBAMAN" Urpalainen returning to Team Liquid.
That's not the only interesting thing about this announcement. Early this month, it was reported that Ludwig "zai" Wåhlberg had left Team Secret to join Liquid. The thing is, Liquid has not yet made any announcements on what's going to happen to its current roster. Right now, Liquid has a total of seven players. So, who will make it in the official roster?
A Surprise Move
Another Dota 2 team that made a big change is Virtus.pro. The team had been dominating Eastern Europe during the regular season before TI10. However, they failed to make any big impact on the two majors. At TI10, they were eliminated by Team Spirit and had to settle for 5th–6th place.
Its latest move signed Ivan "Pure" Moskalenko as its new Position 1 player. This resulted in Egor "Nightfall" Grigorenko being put on inactive status. Benched as well is team captain Vitalie "Save-" Melnik. For any other player, this would seem like a normal move. However, Pure has no background in the competitive scene and appears to have been recruited straight from being a pub player.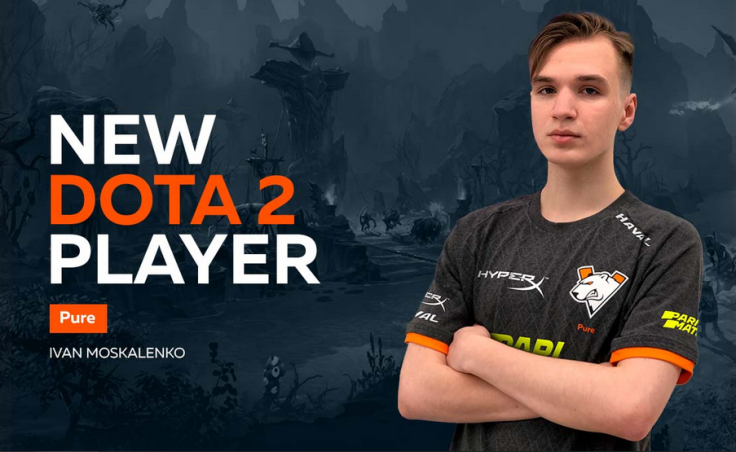 So how did this decision come to be? In a post, VP realized that it would not be able to achieve its goals with the current roster. VP CEO Sergey Glamazda shared that not everyone on the team was on the same page. He added that they knew it was not good to put personal goals ahead of professional ones and that's the way the two players were placed on inactive status.
Glamazda went on to say that Pure wasn't their first choice considering he usually played on SEA servers. However, he did have high potential that when put to good use can help him become a tier 1 player. Indeed, it's interesting to see how Pure is going to progress and if he becomes the new Topson. For those who can remember, Topias Miikka "Topson" Taavitsainen was signed by OG despite having no experience in tournaments and won two TIs.
With two players benched and Pure joining the team, VP only needs one more player to have a complete roster. They expect to make an announcement who that is soon.
Who do you think it's going to be?