Google Stadia is officially shutting down early next year. What will happen to those who have played Destiny 2 on the platform? Well, Bungie responded, and long story short, there's nothing to worry about. But if you want to learn more, read on.
End of an Era
Before anything, Stadia is Google's cloud gaming platform where you can stream and play different games, including Destiny 2, without a bonafide console. Instead, you'll only need Chromecast Ultra and Android TV devices if you're using Smart TV or the Google Chrome web browser if you're on a PC.
Yesterday, Phil Harrison, Vice President and General Manager of Stadia, announced that the company made the difficult decision to wind down its streaming service after years of not gaining enough traction.
Because some people have played Destiny 2 on Stadia, they will be affected by the shutdown of the said cloud gaming platform. Fortunately, Bungie has responded to fans.
Bungie stated in a tweet that it has learned about the plan to shut Stadia down, so the company already started conversations about the next steps for Destiny 2 players. According to the company: "We will announce and send out information regarding Destiny 2 Stadia accounts once we have a plan of action."
If you have played the game on Stadia, just be on the lookout for an email from Bungie sometime in the future.
New Prime Gaming Rewards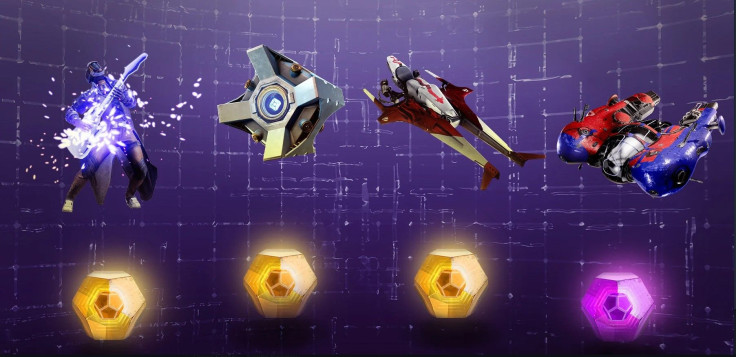 Now for some good news. If you have an active Amazon Prime subscription, be sure to link it with your Bungie.net account, so you can get some new Prime Gaming rewards.
Once you've linked your account, you'll get these goodies from Amanda Holiday at the Tower:
Rock Out: Exotic Emote

Traitor Primus Shell: Exotic Ghost

Dinas Emery: Exotic Sparrow

DSV-Huygens IX: Legendary Ship
Grandmaster Nightfalls are Coming
Some of the most challenging PvE content in Destiny 2 is coming next week, the Grandmaster Nightfalls.
If you're looking to finish your Conqueror title or you just want to get your hands on some amazing loot, then do partake in the Grandmaster Nightfalls starting this Tuesday after the weekly reset.
In addition, the Militia's Birthright Kinetic Grenade Launcher and the Mindbender's Ambition Shotgun will be introduced as Adept Weapons for the first time.
So, what can you say about Google Stadia's impending shutdown? Have you played Destiny 2 on the said platform?