It seems that raids in Destiny 2 will be harder come Season 19 as Bungie plans to nerf one particular Exotic Trace Rifle.
The Exotic Trace Rifle in question is none other than the Divinity. For those who don't know, this weapon has a unique perk that weakens the enemy during sustained fire. It also creates a precision sphere on the target, causing them to take critical damage from other players, so long as the person with the Divinity keeps shooting at them.
That said, Bungie will nerf this Exotic next season. Instead of a 30% global damage debuff, it will be reduced to just 15%.
Why Nerf It?
According to Bungie developers, Divinity is quite strong in endgame PvE due to its ability to weaken targets. The debuff it provides also trivializes the need to aim for headshots because all damage the enemy takes is guaranteed to be critical hits anyway.
While the devs continued on to say that this change has been tested over the last few months, it is possible that the decision to nerf the trace rifle has something to do with what one prominent player said recently.
Saltagreppo, a regular fixture in the Destiny 2 community due to their three-time world-first raiding streak, caused quite a stir last month. They said in a tweet that Divinity is basically mandatory in boss encounters for the reasons stated above. They went on to say that the weapon also makes aiming a non-factor, which they consider "very unhealthy" for the game.
Understandably, there are some people who do not agree with Saltagreppo. Twitter user @ritzzcar stated that the weapon makes aiming accessible and that not everyone is as good as Saltagreppo in terms of getting critical hits to bosses like Oryx.
Another user said that requiring perfect aim at all times is not friendly, especially for those who have disabilities. In a follow-up tweet, they said that Divinity is sort of a crutch for those who can't aim well.
Balancing Changes Coming Soon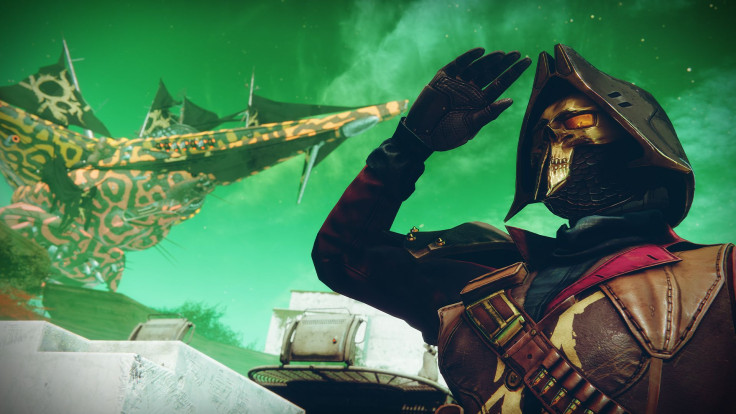 Now for some positive news. Bungie is going to release an update sometime during the current season that implements the following changes:
Sizeable stability bump for Auto Rifles and Trace Rifles.

Small buff to critical hit damage on Adaptive Frame Pulse Rifles and Precision Frame Auto Rifles.

Continuation of the Lord of Wolves rework.

Small Rocket Launcher blast radius buff.

Sidearm aim assist falloff buff.

Sniper flinch rework.
TwitchCon Live Event
The Bungie Foundation is heading to San Diego for the annual TwitchCon event, happening from October 7 to October 9. Those who will go to the event have a chance of getting an exclusive Bungie Foundation TwitchCon pin and a new Destiny emblem. Take note that there are only a limited number of pins and they are handed out on a first-come, first-serve basis. Players should come early if they want to get those limited-edition pins.
So, what do you think about the impending nerf to Divinity?
Destiny 2 is available on PS4, PS5, Xbox One, Xbox Series X/S, and PC.