Bungie Day 2022 is now live, and a lot of new things are in store for you, including new emblems and emotes. As always with the annual event, Bungie is hosting a fundraising drive where donating specific amounts of money can get you some exclusive goodies.
Heart-warming Story
Bungie's mission has always been about giving back to the community, and when the community bands together, the world becomes a better and more hopeful place. Well, this spirit of oneness is evident in how the company has helped a Make-a-Wish kid named Cristian, born with a rare genetic disorder. This made him go in and out of the hospital for most of his childhood. His condition would require him to get a kidney transplant and he actually did, but the process was long and arduous. One of the things that made the entire experience bearable was his dog Artemis.
Cristian has always been an avid fan of Bungie. In fact, he plays Destiny 2 quite a lot. In appreciation for Cristian's love for the game, Bungie immortalizes his Destiny 2 character called Prime-40 and his dog Artemis via an in-game emote - the Loyal Companion. This particular emote can be purchased from the Eververse store until the end of Season 17. Bungie is also offering a real-life Artemis plushy that you can buy from the official store.
Plus, if you buy the Loyal Companion Emote and the Artemis plushy, all proceeds will support the Bungie Foundation's initiative.
You can watch Cristian's inspiring and heart-warming life story below:
Fundraising Drive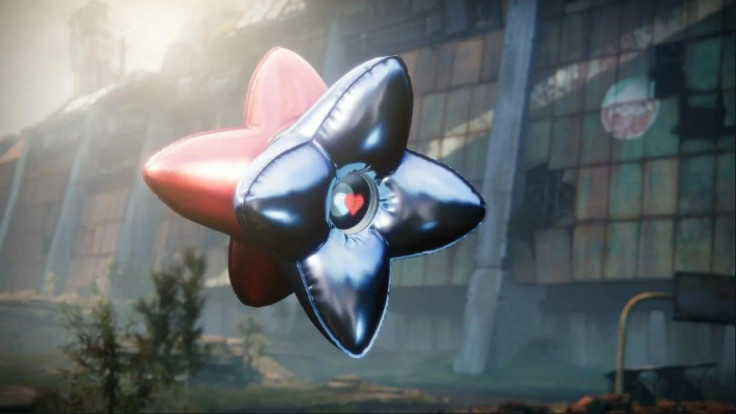 Continuing the spirit of giving, the Bungie Foundation is hosting another fundraising event where you can get new emblems and items by donating a certain amount of money. Here is a rundown:
$10: Circadian Guard Emblem

$25+: Exotic "Buoyant Shell" Ghost Shell

$50+: "Seven of Seven" Emblem

$2,500+: "Metagalactic Bloom" Emblem

$5,000 Function of Grace Emblem
The money you donate will help the following charitable institutions:
Children's Health and Wellbeing

Humanitarian Aid

Inclusion, Diversity, and Equity

The Issue with Missing Artifice Armor Slot
At the start of Season 17, you may have noticed the missing slot in the Artifice Armor. The Artifice Armor is a new set of armor in Destiny 2 that comes with a bonus socket, where you can place artifact mods from the current season.
So, what happened? Apparently, this issue has something to do with the game trying to find a way to deal with the mods being stripped from the sockets as the new season begins. This caused the sockets to be hidden.
Bungie developers are already working on a fix, which will hopefully be released soon.
Destiny 2 is available on PS4, PS5, Xbox One, Xbox Series X/S, and PC.