A new Dungeons & Dragons game has been announced at this year's The Game Awards. Called Dark Alliance, the game features some of the role-playing game's most prominent figures.
Drizzt Do'Urden, a hero from the Forgotten Realms, takes center stage in Dark Alliance alongside three of his closest companions, Catti-Brie, Bruenor, and Wulfgar. Although the trailer released during The Game Awards didn't reveal much in terms of gameplay, a press release confirmed Dark Alliance is a hack-and-slash dungeon crawler paired with an RPG game. It was also mentioned that it serves as the spiritual successor to the Baldur's Gate: Dark Alliance series.
Developed by Tuque Studios, the employees are more than excited to be working on a D&D game. "From the moment I founded Tuque, our team has known that we wanted to bring our passion for D&D and creativity to the Dark Alliance series," Jeff Hattem, Head of Studio at Tuque Games, said in a press statement. "We're taking players on an epic journey through the harsh and violent, Icewind Dale, where they're going to need to use their wits, their weapons, and their party members to help them survive the iconic monsters we're going to send their way."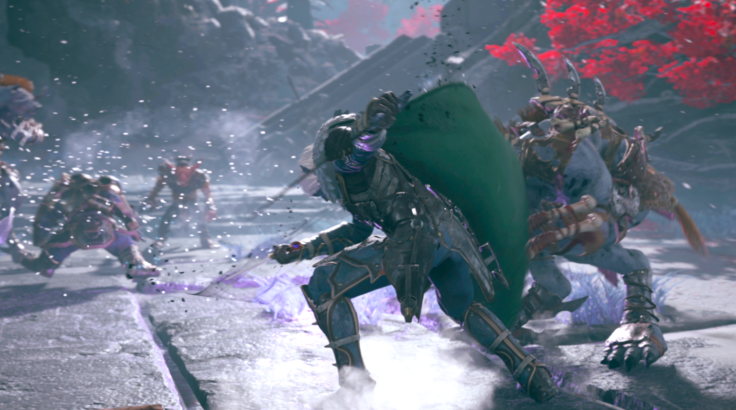 One awesome feature that was confirmed is the inclusion of both local and online co-op. It wasn't mentioned, but hopefully this co-op can be a mix of both local and online if you have a friend by your side.
"Drizzt and his companions are some of Dungeons & Dragons' most recognizable heroes," Nathan Stewart, Head of Franchise for Dungeons & Dragons, said in the press statement. "This all-new Dark Alliance will give players a visceral experience that drops them into the action of a Drizzt storyline like never before."
Dark Alliance is scheduled for release in Fall 2020, and is coming to PC and consoles. No specific consoles were confirmed, so we'll wait and see if Switch fans can start getting their hopes up.
So what do you think? Are you excited to step into the shoes of Drizzt Do'Urden in Dark Alliance?