The Holy Motors update for Crossout is now available on all supported platforms. It kickstarts the new season and introduces a new battle pass, new parts, and a new relic weapon, among others. Let's dive right into the new content, shall we?
New Season and Battle Pass
The Holy Motors season has already begun and will last until January 23, 2022. A total of 49 levels can give you unique rewards during the event. If you have a Battle Pass, you will be awarded 20 in-game coins per level from 50 and above.
Regardless if you have a Battle Pass or not, you can get the following:
New Structural parts

One-time production recipes called "Workpieces" for the new parts from the season

A portrait

Background and logos for banner customization

100 in-game coins
Those who will purchase a BP may receive additional rewards, including new decorations, epic workbench coupons, cosmetic items, and so much more.
New Parts
The M-25 Guardian is one of the many new parts introduced in this update. This frontal machine gun has a perk that increases resistance to all types of damage by one percent for each hit you land on the enemy.
The Averter is an epic module with a perk that increases the protection of a part attached to the power nodes by up to 30%.
Other notable parts include the Legendary cabin (Master), Legendary rotary rocket launcher (Waltz), and new customization kits (CKs) for the Helios and Caucasus.
New Relic Weapon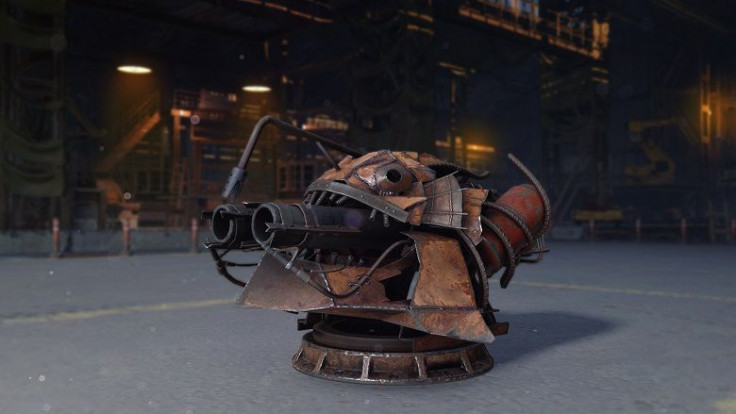 The Jormungandr is a single-shot shotgun that can only be yours by crafting it at the Engineer workbench's Secret Workshop. For its perk, if at least half of the pellets hit the enemy, your next shot will include incendiary projectiles that heat up the opponent's parts on impact. The affected parts will receive up to 100% increased damage depending on the heating level.
New Mode
The new game mode in Crossout is called Operation Red Light. It is a PvP brawl where a small team of two infected players will battle against a group of 10 regular combatants at the start of the match.
The first ravager players and infected combatants will use preset vehicles, while the survivors will use their own. Ravager vehicles are already damaged from the beginning and equipped with the "Argus" module to protect them from mines and projectiles.
For the survivors to win, they must reach the final point of the map while completing tasks along the way. They have to make sure that they do not come into contact with the Infected. Otherwise, they will get infected as well. The good thing is that the survivors can shoot the Infected down from a distance.
If you are part of the Infected team, your mission is to infect as many survivors as you can. You can read more about this here.
Crossout: Holy Motors update is now available on Playstation 4, Xbox One, and PC.