Respawn Entertainment is set to launch a new update for Apex Legend Mobile this Tuesday, October 18. Said to be the game's largest update to date, the patch will feature a new weapon and a new Legend in tow. Read further to learn more.
Beware of the Cold Hard Killer
Dr. Ashleigh Reid, otherwise known as Ash, is coming to Apex Legends Mobile very soon. After taking on a task that took her life, Reid was reborn as the cyborg Ash, with only the most negative things of the former doctor inside.
Her passive ability is called Marked for Death. This allows her to see deathboxes of Legends who have been killed recently. It marks attacking survivors on the battlefield as well. What's good about this is that those who use Ash will know exactly where their allies were killed, thereby allowing them to revive their fallen comrades sooner rather than later.
Arc Snare, Ash's Tactical, is where she throws a spinning snare that damages and tethers the first enemy that gets close to its trigger point. This ability is great for both offense and defense because it keeps trapped enemies at a fixed location, allowing Ash and her teammates to kill them easily from a safe distance.
Lastly, Ash's Ultimate ability is called Phase Breach. When used, she opens up a one-way portal to a targeted location. This is a good thing to use when players want to escape their foes' grasp. Alternatively, Ash players can use this to take their enemies head on, if they so desire.
Ash Legend Perks
Spoils of War: Death box icons appear on the map and as the color of the highest tier loot inside.

Enhanced Hunting: After 3 death box extractions, your Data Knife reveals more information. After 6, periodically see the killer's team on your map.

Red-Handed Reveal: The first time an enemy uses a scanned death box, their location will be pinged.

Instigator's Precision: You can adjust the throw trajectory of Arc Snare, but the throw speed is reduced.

Enduring Trap: Arc Snare persists after being thrown but can be destroyed.

Shadow Step: Phase Breach can be reactivated within 7 seconds of its first use, but the ability's distance is halved.

Battle Adaptation: Using your Finisher adds 100 points to your EVO Shield.

Deadly Momentum: Using your Finisher reduces your Ultimate's cooldown by 30%.

Mag Subscription: Using your Finisher refills the ammo of your active weapon and increases reloading speed for 8 seconds.
New Signature Weapon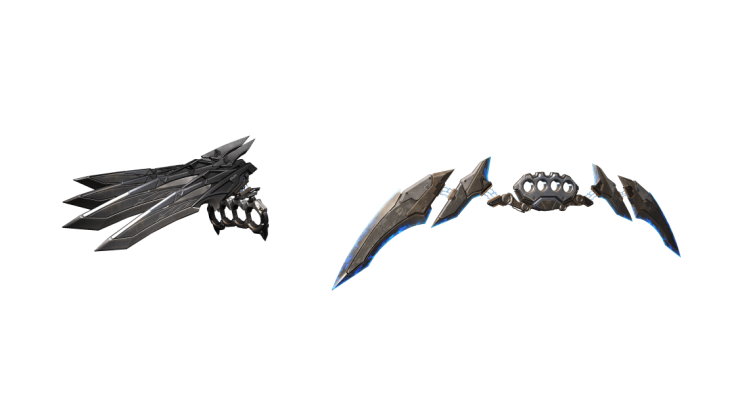 Aside from the new Legend, there will also be a new signature weapon in the upcoming patch for Apex Legends Mobile. The Constellation is Fade's signature weapon. It has six levels and two deadly forms.
Players can unlock this by completing select missions and earning Signature Merits. This can be acquired by purchasing the Signature Tributes during special events as well.
So, what can you say about the upcoming Legend, Ash?