Season Five for Call of Duty: Warzone called Last Stand is now live on all platforms. Players are treated with a new battle pass that features a familiar face. A new community event and some gameplay mechanics have also been introduced in the latest update.
Battle Pass
The Season Five Battle Pass includes 100 tiers of new content. One of the most notable things is the new Operator, Raul Menendez, the main antagonist in the first two Call of Duty: Black Ops games.
Aside from Menendez, players can acquire two new weapons for free, including the EX1 Assault Rifle at Tier 15 and the RA 225 Submachine Gun at Tier 31.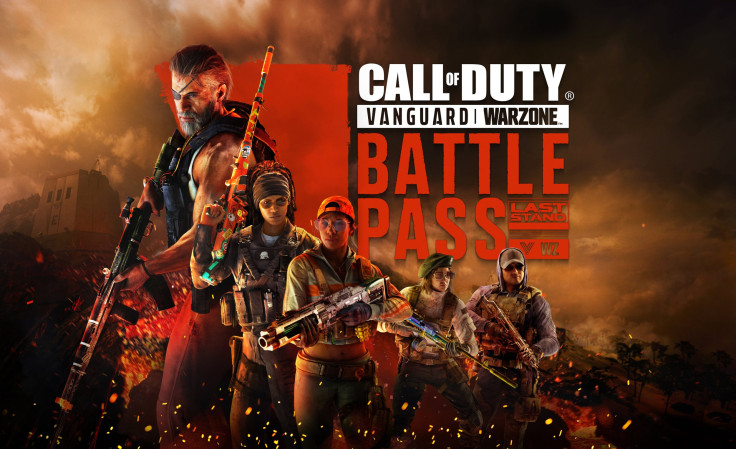 New Event
From August 24 to September 14, players can choose to be a part of the Hero or Villain factions in the Last Stand event. Those who choose the villains' side are in for a treat because they can play one of the four biggest villains in Call of Duty history: Raul Menendez, Khaled Al-Asad, Gabriel T. Rorke, and He "Seraph" Zhen-Zhen.
Players can score faction points by collecting Hero or Villain tokens. Alternatively, they can contribute to them at the Buy Station, available in all game modes. Doing the latter will also discount one item across all Buy Stations.
After the event period ends, the winning faction's unique Weapon Blueprint will be given to everyone. In addition, players have the chance to earn other exclusive rewards, including the faction Weapon Charms, the Legendary animated "One vs. One Calling Card," and the "Conflict Spike" Melee Weapon Blueprint, among others.
New Mechanics
New gameplay mechanics have also been introduced in the Season Five Update for Call of Duty: Warzone. The Doomsday Station is available in Caldera Battle Royale. This unique station can be activated for $10,000, and it causes enemy AI to invade the station's position via Helicopter Drop.
The rewards that drop are lootable by any player, whether they've activated the station. Furthermore, only one Doomsday Station will appear per match, though players must find it as there are multiple possible spawn locations. Players who activated and fully secured the station will get a unique cosmetic Watch skin as a reward.
Aside from that, there's a new Killstreak called the Supply Box UAV. Activating this will mark nearby unopened Supply Boxes on the Tac Map for 20 seconds. Those who want this may acquire it from the Buy Station for $3,000, or if the player is lucky, they can loot it from Supply Boxes.
So, what can you say about the new stuff introduced in the Season Five Last Stand Update?
Call of Duty: Warzone is available on PS4, PS5, Xbox One, Xbox Series X/S, and PC.