Activision, Raven Software, and Treyarch will introduce tons of new content in Season 5 for Call of Duty Black Ops Cold War and Warzone. Some of the things that you can expect are the Judge Dredd Skin bundle, new weapons, new maps, and new game modes, among others.
Judge, Jury, Executioner
We all know Ingo Beck is proficient at demolitions and bomb disposal. But apparently, there is a side of him that we still do not know about. He seems to uphold the law no matter what it takes, effectively turning him into a judge, jury, and executioner.
The Tracer Pack: Judge Dredd store bundle will be introduced sometime later in the season. It includes two new Legendary Operator Skins for Beck: the familiar Judge Dredd and the Comic Strip, a black-and-white cel-shaded version of the original Dredd costume.
Aside from the two skins, the bundle includes weapon blueprints for the Quick Judgement SMG, "Arbitrator Rifle" Assault Rifle, and Lawgiver Pistol.
To round up the bundle, you will also receive the Book of Law Weapon Charm, Incendiary Finishing Move, Judge's Watch Wrist Accessory, and Animated Calling Card and Emblem.
Returning Map and Game Mode
A medium-sized map first seen in Black Ops Escalation DLC in 2011, Zoo, designed for 6v6 game modes, will be available in multiplayer.
Those who played the original Modern Warfare 2009 may be familiar with the Demolition game mode. Well, the developers thought of adding it in BOCW in Season 5.
New and Returning Modes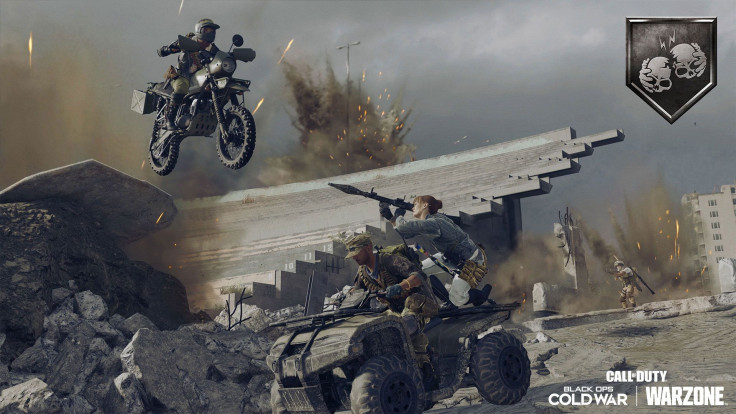 Considered as a "Team Deathmatch on an epic scale," Clash is coming to Warzone. For those who do not know, it is an epic 50v50 deathmatch held at certain locations in Verdansk.
The first one to get 500 points wins. Aside from all the loadouts being accessible, this team deathmatch features the Ping and Armor system, Buy Stations, and vehicles found in regular Plunder and Battle Royale modes.
In addition to Clash, there is a new game mode called the Iron Trials '84. If you've got what it takes, then partake in an epic battle of will and determination.
To make things more challenging, there will be no Complementary Loadout Drops. So, you have to purchase your preferred weapons. Further, the cost of weapons at the Buy Station has been increased.
Health and HP regeneration are augmented. As the game goes on, your health will increase gradually, and your health regen will also be impacted.
This means that the entire game is altered in a way that only the strongest players win.
If you want to learn more about Season 5 Reloaded, you can go to the official website.
Season 5 Reloaded for Call of Duty: Black Ops Cold War and Warzone will launch on September 9.