Black Lightning episode 5, "And Then the Devil Brought the Plague: The Book of Green Light," picks up with Jefferson Piece fighting the drug epidemic in Freeland. It's getting very serious, and he has a few leads about who is tainting the streets. Meanwhile, Anissa discovers some dangerous information about the Piece family tree. And, as always, there were a handful of great songs to add to you Black Lightning soundtrack playlist.
This episode and song recap contains spoilers. (Every song in Black Lightning so far here)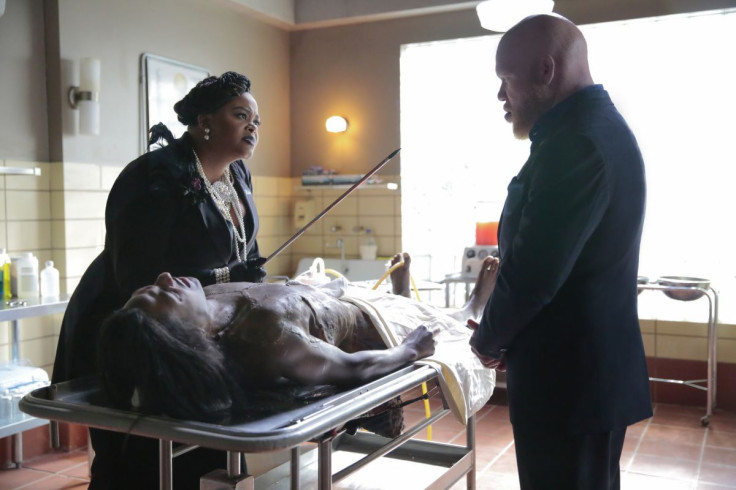 "Tuck 'N' Roll" by Durand Jones & The Indications opens the episode as Jefferson goes on his first mission and uses his electric blasters to fly around the city. Jefferson watches a young kid get brutalized by the police but thankfully, the kid was able to fight back because Green Light seems to give users increased strength. The cops immediately whip out their guns to shoot even though the kid only defended himself. Jefferson shields a bullet just before it hits the young man. "Use a taser first," he shouts before he put the kid in handcuffs.
Tobias Whale then pays Gambi a visit to get info on Black Lightning. Unlike rumors suggested, Gambi and Tobias are not working together. Gambi doesn't give Tobias any information about Black Lightning. In fact, Gambi wants nothing to do with Tobias at all, even though he wiped the footage that showed Tobias kill the Reverend two episodes prior. It appears Gambi might work for the cartel (run by Lady Eve), who is pushing the Green Light. We also learn that Tobias, and possibly Gambi too, were shot with a serum a long while ago that keeps them from aging. Tobias mentions something abbreviated as ASA. Whatever that stands for, it's likely why Gambi has access to so much data and inside info. It's unclear yet if Black Lightning is aware of Gambi's allegiances.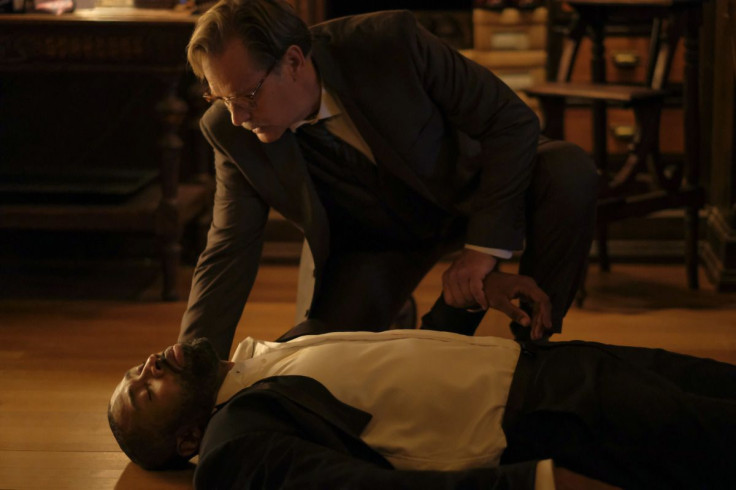 Jennifer goes to the roller rink (can we get one of these in NYC please?). Khalil's ex-girlfriend is there, and jokes about Khalil being 'crippled' turn into a physical fight. Thankfully, Jefferson taught both his girls to fight and Jennifer kicks their ass. The roller rink DJ is playing "Lost & Found" by 1-OAK.
Meanwhile, something weird is happening to Jefferson brain. A click goes off and he seems to be taken over by something that causes him to pass out. Lynn arrives at the hideout to revive him and Gambi thinks it's because of all the new tech in the suit. It's unclear if Gambi is doing this on purpose to prevent Black Lighting from interrupting his deals with the cartel, or if this is the doing of someone like Lady Eve.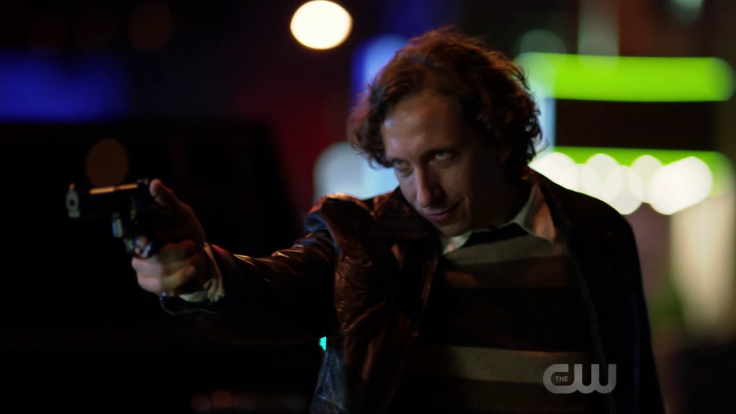 While Jefferson is resting, we catch up with Anissa. She researched about her powers on the internet and came across a story about six missing kids who ended up with powers, written by her grandfather, Alvin Pierce. Anissa visits the Freeland Gazette, where Alvin used to work, to find out why the story was never published. Alvin Pierce was murdered a week after he started his investigation on the disappearance of the kids. It's worth noting in the comics that it was Gambi who killed Alvin Pierce. Gambi, atoning for his sins, befriended Jefferson and his single mother. Once kidnapped by Tobias Whale, he admitted to his sins and took a bullet to save Jefferson's life.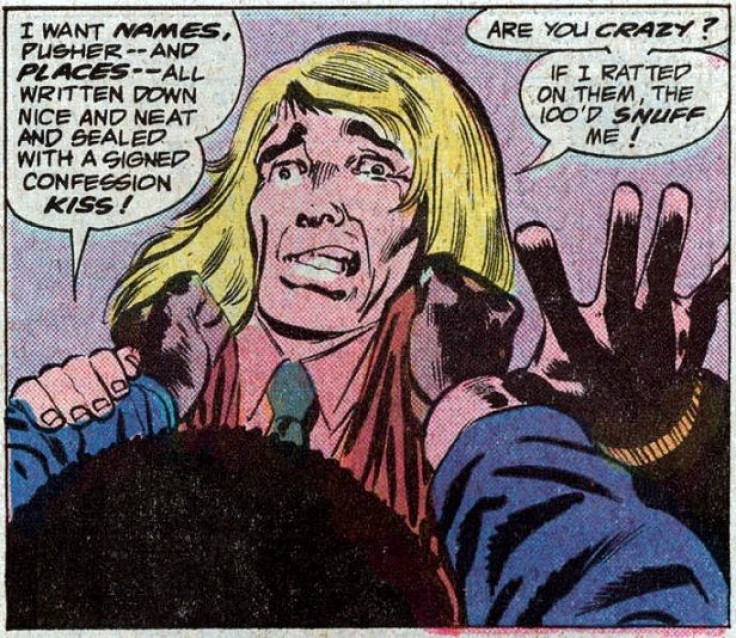 Finally, Jefferson wakes up in the hideout and gets a call from Inspector Henderson that Joey Toledo is alive and is the one behind the emergence of Green Light. (Joey Toledo is one of the heads of The 100 in the comics. Introduced in Vol. 1 created by Tony Isabella) Jefferson is scared because he believes if Toledo is alive, then so is Tobias. Meanwhile, Tobias has a few problems of his own. After Lady Eve taunts him with an envelope full of crushed albino bones, he's reminded of his traumatic past. He has flashbacks to his father, Eldridge, who abused him because of his light skin color. Tobias breaks Eldridge's back and leaves him to die.
Anissa is determined to re-open her grandfather's investigation and decides to go costume hunting. "Buyaka" by Falcons, GTA & Stush plays as she visits Alvin's storage locker. She breaks open a safe and finds it empty, with an hourglass sitting on the middle shelf. She's in over her head, no doubt. The episode ends with a James Brown classic, "The Payback," as Jefferson once again gets zapped in the brain as he attempts to break into Anvil Storage Facility where Joey Toledo is supposedly stashing all the Green Light.
We'll update this list of songs on second watch.
Black Lightning Proves There's Strength In Vulnerability
Dynamic characters make Black Lightning one of the most the most truthful, culturally dense shows on network television.
Standalone series
Experienced hero
Best acting on The CW
Emotionally intelligent