Since the Rogue One debut, fans are quickly scrambling for more news on the next Star Wars spin-off film. BBC reporter Lizo Mzimba tweeted an interview with Lucasfilm president Kathleen Kennedy, who confirmed that filming of Han Solo: A Star Wars Story will begin in February 2017. And with that, Donald Glover's Atlanta FX TV series will be delayed.
Confirmed via a tweet by rapper and actor, Keith Stanfield (Darius), Glover will be busy "playing with light sabers and shit" in Han Solo, which will delay season 2 of Atlanta until late August.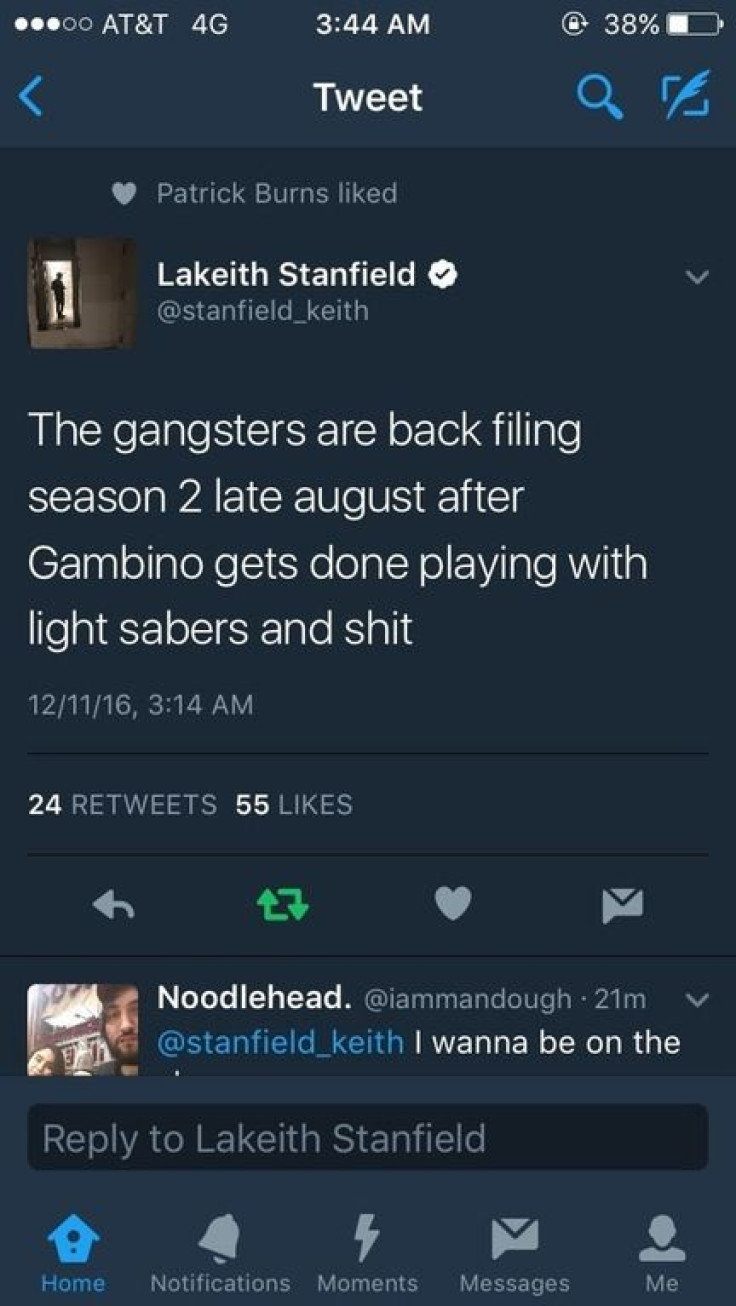 In case you missed it, Donald Glover is set to play as Lando Calrissian, the suavest dude in the Star Wars galaxy. While the role comes with some pressure, Glover reassured fans he's going to play it cool while Atlanta might have to wait a bit.
Han Solo: A Star Wars Story is aimed for release in May 2018. By this time next year, we'll be gearing up for Episode VIII, which hits theaters on Dec. 15 2017.