The good folks over at the Animal Crossing Reddit have datamined the latest update for Animal Crossing Pocket Camp and discovered what February's event will be once the Winter Sports Festival comes and goes.
It turns out Lottie the Otter is headed to town for a spectacular, Gothic-themed gardening event titled "Lottie's Gothic Rose Festival." This new event has the player collect different kinds of jeweled bats to earn special gothic-themed items and clothing, similar to Rover's Garden Safari. These items are all limited-time items, so you'll have to hustle and help your friends to achieve maximum gothic infusion while Lottie's in town. Here's hoping those second phase drop rates are adjusted, eh?
Gothic Rose Packs will be available for sale, which offers rose seeds as well as leaf tickets. There are Gothic Red Roses, Gothic Purple Roses, and Gothic Fusion Roses. There are also bats: the regular gothic bat as well as ruby gothic bat and diamond gothic bat. The limited-time reward items include a set of musical instruments, a new rug, fancy clothes and more.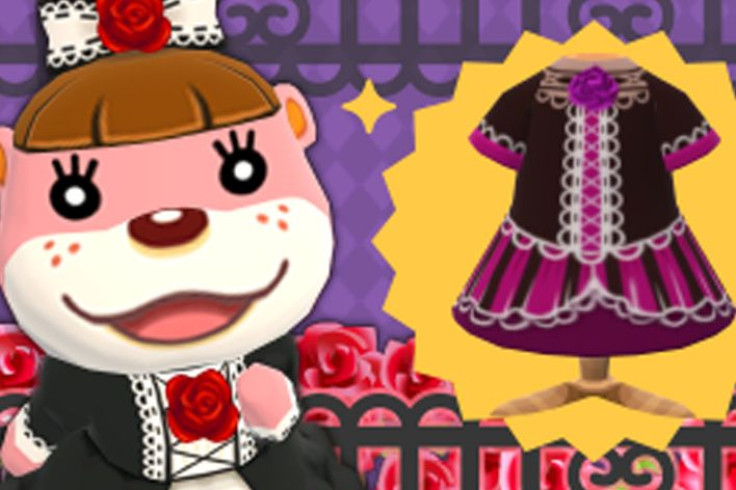 There are also chocolate Valentine Hearts involved, and we can't help but wonder if this will be a special new currency or just a cute new item to craft. The data mining also revealed three new camper designs for your R.V. which can be equipped at O.K. Motors:

You can also now see when friends' gardens need watering on your friends list without actually having to visit their garden in-person.
In addition, there's a fix for the "inverse visitor" log bug, which shows your visitors but in reverse. It's a really annoying bug, especially in the wake of any Rover's Garden Safari notifications that are still lingering. You may need to go directly to the Google Play or iOS store and manually update your game in order to receive the fix.
Finally, the most recent update also added half a dozen new villagers as well as the new hip essence.
What do you think of the upcoming update? Are you looking forward to another gardening event or did Rover's Garden Safari wear you out? What do you think of the event rewards? Feel free to let us know in the comments section below.
Animal Crossing Pocket Camp
Animal Crossing Pocket Camp: It's A Good Game, Brent
Animal Crossing Pocket Camp successfully preserves the charm and simplicity of the original while tweaking their formula for mobile.
Charming like the original
Fluid, sensible gameplay
Easy to find friends
Timers everywhere
Premium currency exists