Animal Crossing: New Horizons' launch has certainly been successful for Nintendo, with the game selling remarkably well, and many critics giving high praise. New Horizons also couldn't have come at a better time, with many isolating inside their homes amid the current pandemic looking for ways to spend their free time. However, the game has taken a hit on review sites such as Metacritic recently for one specific feature: the console shared island.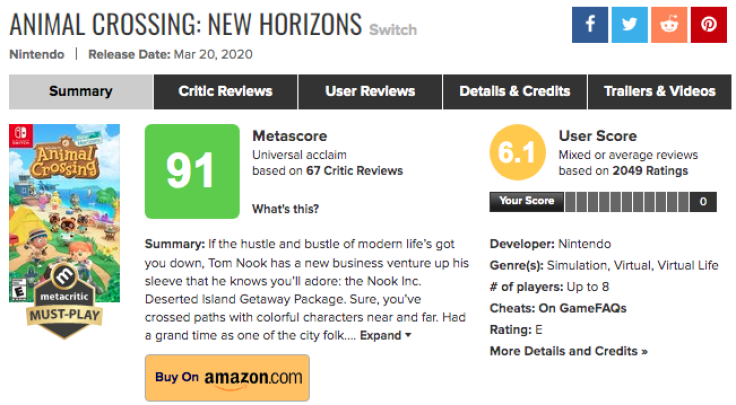 In Animal Crossing: New Horizons, each Nintendo Switch console only has one island, shared by all Nintendo accounts on the console. This means that the first player to play the game on their family's console gets to name the island, with no future players having a say in the creation of the island. This first player gets to experience other events, such as the museum's grand opening, that remaining players may completely miss, or only get to re-experience through Tom Nook dialogue options.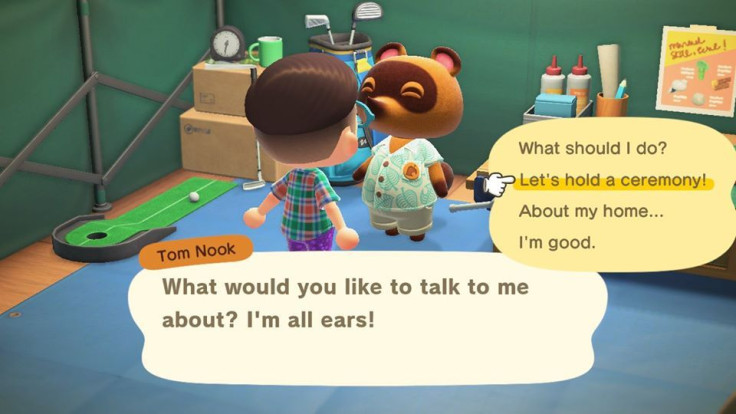 The primary player also gets to determine where new NPC residents on the island reside, where shops are settled, and other major decisions. As someone currently playing Animal Crossing on the same Switch as my wife (who is the primary player), I can also point out that there are other factors that can take away from a second player's experience. "Major purchase" items in the back of Timmy and Tommy Nook's expanded shop can only be purchased once per island. These two items rotate every day, and once purchased, the player who purchased the items can gift them to other players on the Switch from the NookMiles redemtion booth in Resident Services, but those additional players cannot purchase the item directly. It's possible these players might completely miss these items, as we don't yet know if they will re-appear in this shop.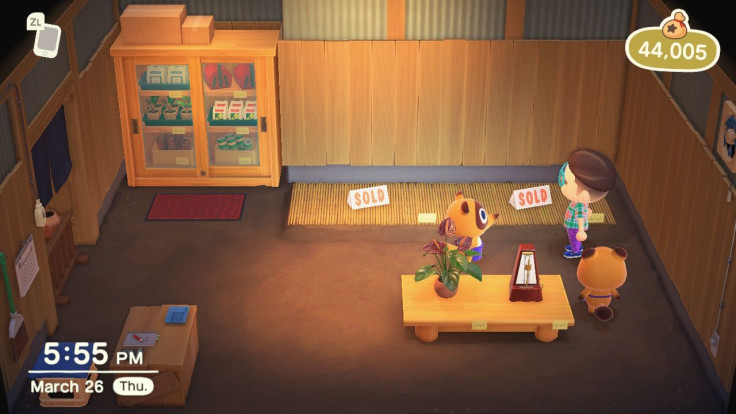 If another player on the console has chopped down a tree, or depleted resources from objects such as rocks, those items are not available to the other players. This goes for the primary player as well. I woke up yesterday before my wife and harvested pears from our island. When she awoke, she commented that all the pears were gone and she could not harvest any more.
In their February 20 Nintendo Direct, Nintendo briefly addressed the shared island in a single answer in their FAQ section towards the end of the nearly 30 minute video. The video says that up to eight residents can inhabit an island, with four concurrent players, on a single console's shared island. The video has fine print text at the bottom elaborating.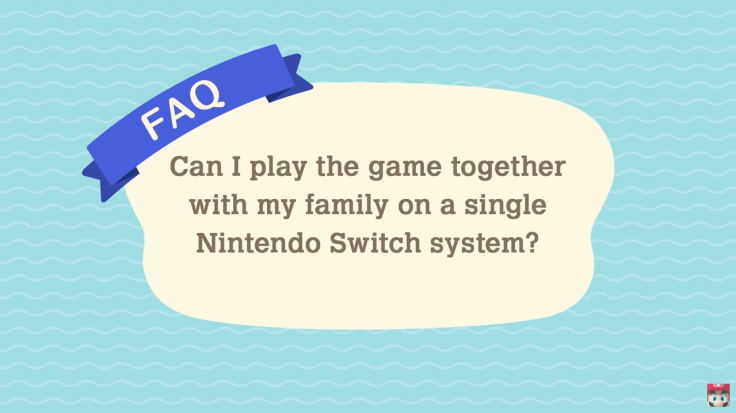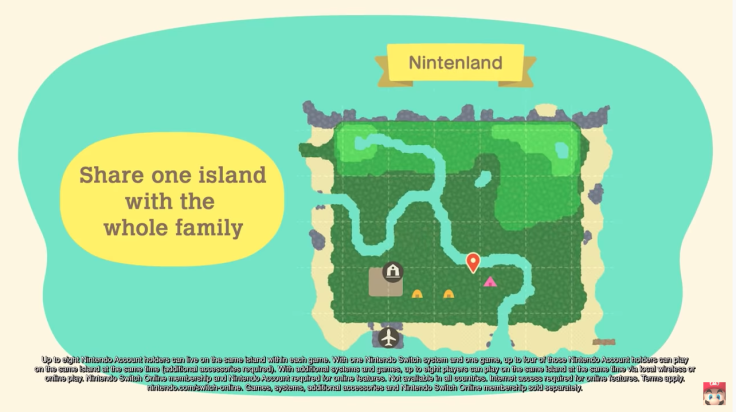 Many online feel that this fleeting mention with little further clarification did not prepare them for the one island per Switch console policy. Some users took to Metacritic to express their frustrations.

"It's a fun game, very reminiscent of the old Animal Crossing games. HOWEVER, the inability for users of the same switch to have different islands isn't cool," User KC1994 said, in a 4/10 review. "In fact, only the first player on the switch can complete assignments from Tom Nook and other characters. Not even a second copy of the game will rectify this. The only way to rectify it is to buy another switch. Nintendo is being VERY GREEDY in limiting the game play like this. And for that reason, I give this game a 4."

User Roachant echoed the sentiment, in a 0/10 review. "My wife and I were looking forward to playing this game when it released. I bought it, I let her play first she made an island and played for a bit. Then I decided to play only to discover that Nintendo only allows one island per switch!" Rachant wrote. "Not only that, the second player cannot build anything on the island and tool building is considerably harder to do. So, if you have more than one person in your home that wants to play the game, you need two switches. Worst decision I have ever seen, this even beats EA. Congratulations Nintendo, you have officially become the worst video game company this year!"

The current user reviews, in contrast with its high critic score, lead many to believe this to be a review bombing, or a concentrated effort by people to review something online, typically a media property, negatively. Sometimes that shared interest is political, or because of the actions of a company or its leadership, or, as believed in this case, because of a particular feature, or lack thereof. Many of the negative reviews I looked at on Metacritic for ACNH in the last six days were posted by reviewers with less than five reviews. In many review bombings, users have created their profile specifically for the offending review.
While the shared island is certainly controversial and not ideal for families or households with multiple players and only one Switch, the majority of reviews online for the game are still positive. And I can personally say, I still have fun helping my wife in her game. While I am admittedly not a die hard fan who has been waiting for the game's release, and only created my character to help her out, I have still been able to play, catch critters, customize my own house and appearance, and have fun.
It seems that the feature is definitely one that everyone agrees would be better if changed. For now, we'll have to wait and see if Nintendo addresses the issue in a future update.