Worms Rumble is heading to PlayStation Plus in December for free. That means it's playable on both PlayStation 4 and PlayStation 5. Players from either console can fight together online. PC players may join as well. This is possible through the crossplay functionality.
Worms Rumble is the latest addition in the Worms franchise and is set to release on December 1. The series itself is celebrating the game's 25 years this month. Key features of the game include:
Real-time 32-player action

This is the first time in the history of the franchise that a game makes use of real-time strategic combat.
Get more targets with crossplay matchmaking
Crossplay allows PS players the chance to go against PC players.

Make your Worm its own

Players can fight with their very own worn through personalization and cosmetics.

Players can customize outfits, skins, and even weapons.

Lock and load your arsenal

Crates scattered across the map offer a wide range of weapons and items.

Be ready to experience again fan favorites in the likes of the Sheep Launcher, Grapple Gun, and of course, the Holy Hand Grenade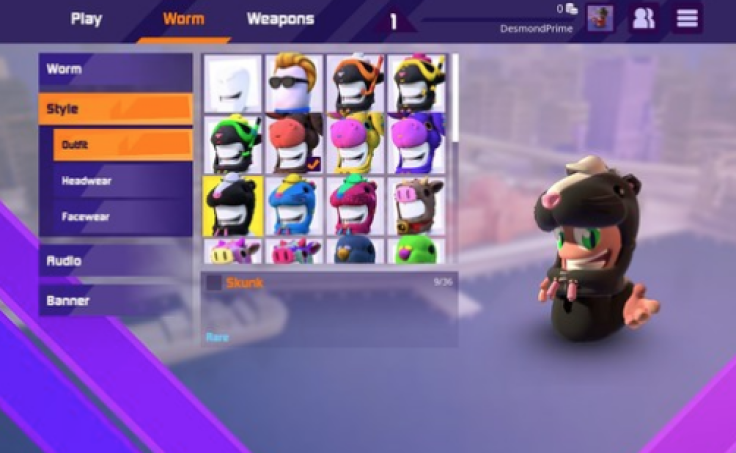 The arrival of Worms Rumble to PlayStation Plus is a sure treat to PS players. That's not to say PC players got the short end of the stick. Since the release is still next week, there's time to take advantage of the Steam pre-order offers. The "New Challenger" content pack includes:
"New Challenger" Outfit
Worms Rumble beanie
Worms Rumble baseball bat skin
Purple Worm Skin
Worms Rumble Banner
"New Challenger" title
Steam also offers two extra cosmetic packs you can pre-order ahead of launch. These are The Action All-Stars Pack ($4.99) and the Legends Pack ($7.99). The Legends Pack, in particular, is a part of the Worms Rumble Digital Deluxe Version and it contains:
6x Worm Outfit

Sheep
Skunk
Donkey
Pigeon
Cow
Retro Commando

6x Weapon Skins

Wooly
Poison
Concrete
Feathers
Bovine
Retro

6x Player Banners

Sheep
Skunk
Donkey
Pigeon
Cow
Retro
Ready for the time of your life?