Season 3 of Telltale's The Walking Dead: A New Frontier release date was officially announced via Telltale on Twitter today, Nov. 22nd. Since Episode 5 of Season 2, fans have been holding their breath for Telltale Games to give a release date for Season 3. Finally, Telltale officially announced A New Frontier Season 3 will premiere digitally on December 20th on PC, Xbox One, PS4, 360, PS3, iOS and Android!
Along with the announcement comes new art. The Walking Dead: A New Frontier Season 3 front cover features Clementine and two new faces, one of which we have heard of, Javier, who will also be the main character. During the early days of discussion, it was unclear whether Clementine will be making an appearance and it turns out she will definitely be back.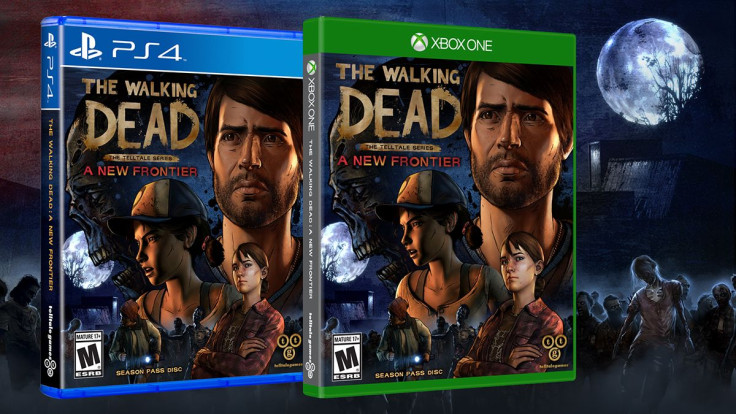 In a blog post by Telltale Games, there isn't much detail to share on what Season 3's premise will be, but of course we can gather from the undead-based story that there will be chaos, death, and lots of zombie killin'. The details Telltale Games did provide, however, is enough to get us through to December 20th.
"When family is all you have left... how far will you go to protect it?"
It is now four years after the "apocalypse" – what sits behind the door of Season 3's "New Frontier"? We can expect human and undead enemies and also a new protagonist, Javier, who is a young survivor searching for his family whom were taken from him. He then meets a young girl named Clementine. For those who know her well, we call her "Clem", and she has experienced her own unimaginable losses.
That's all we get for now folks, but "The Game Awards" is coming up on Dec. 1 and Telltale Games will showcase an extended first look of the new Episode 1 of Season 3 live on stage at the awards show. While you wait, The Walking Dead: A New Frontier is available to pre-order at retailers and for Steam users only, who will be issued a 10 percent discount as a 'Thank You."
Who else do you think will make an appearance and what do you think will happen in Season 3? Share your thoughts and theories in the comments below!