Back in August when the first Vinyl teaser released, we were excited. For one, it's HBO. The network knows how to make great television, as evidenced by its record 43 Emmy wins from 126 nominations at last year's ceremony. Secondly, the upcoming show was created by a trio of legends in their respective mediums. Filmmaker Martin Scorsese, Rolling Stones' frontman Mick Jagger and Boardwalk Empire's Terence Winter lead a talented cast. And third, the series looks incredibly fun. Who can resist the allure of sex, drugs and rock and roll?
Vinyl begins with a two hour, movie length pilot directed by Scorsese himself (he produces as well). It's 1973, dark, and dreary in New York City. The protagonist, Ricky Finestra (Bobby Cannavale), is miserably perched alone in his car somewhere in the Greenwich Village. Finestra is feeling pretty stressed, for reasons mostly unknown besides the fact that he really wants some cocaine.
Just as he's about to get his fix, a rowdy group of degenerates climb all over his car on the way to a concert venue down the street. There's a rockin' show being played by this new band that has everyone losing their minds. Turns out they're the New York Dolls, but no one really knows who they are yet. Intrigued by the massive gathering, Finestra stumbles out of his car and heads into the show. On the way to the main floor he surveys the raucous scene of sex and drugs before finally reaching the performance. He seems blown away, like it's his first time watching a live concert.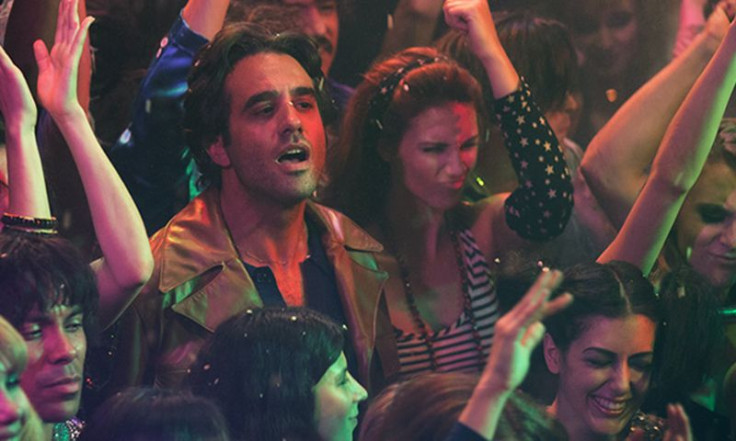 But as we quickly learn - it's not. Not only has Finestra been to plenty of shows before, but he goes to them for a living. At least he used to, until he hired a full staff of employees for his record label to do that for him. Between back and forth timelines, we understand that Finestra and his label are going through some hard times. Just like the city it's based in, American Century is broke and running into the ground. But Finestra has a plan to save the fading business. Convince up-and-comers Led Zeppelin to sign, and sell the label to an international conglomerate owned by some Germans called PolyGram.
Unfortunately for him, the British band has no interest in signing for a label run by the country that attacked their forefathers in World War II. Despite the best efforts of Finestra's label henchman (including Ray Romano's Zak Yankovic - Head of Promotions), American Century cannot persuade Led Zeppelin to sign on. Things aren't looking good for Finestra, aka the man with the "golden ear."
But Finestra isn't giving up that easily. He's poking around deep pockets of New York City looking for that new sound that can save his label. In the Bronx he stumbles onto an early rendition of hip-hop, but is not welcomed by the group of African-Americans who do not trust him. Meanwhile, a "sandwich girl" that works for American Century is attempting to make her break as an A&R. She scopes out a fledgling band called Nasty Bits and even shares a personal encounter with the lead man. More should develop on that later.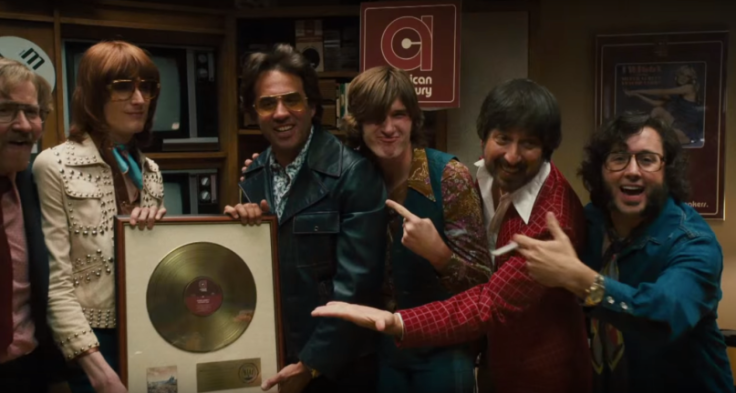 Anyways, Finestra needs to some something quickly, so he attempts to win back the favor of radio station owner Frank "Buck" Rogers (Andrew Dice Clay. Let's just say that Buck is a little… off. Him, Finestra, and Finestra's "independent promotion man" - Joe Corso - end up going on a three day drug binge and chaos soon ensues. The mentally disturbed Buck flips out after watching nostalgic old movies and decides to pull a gun on Finestra and Corso. Faced with no other choice, the men elect to defend themselves and wind up smashing Buck's face in, leaving him dead. Self-defense, right?
That's what they'll tell themselves, but an NYPD homicide detective ain't buying it. Everything seems to be falling apart for Finestra. And boom, just like that we're back at the opening scene in the middle of a New York Dolls concert. It was just five days prior when Finestra's plans to sell the label and walk away with a profit seemed possible, but now he's on the verge of being arrested for murder. This brief visit to the concert is actually a source of refuge for Finestra until the band literally brings the house down. The building collapses on everyone inside.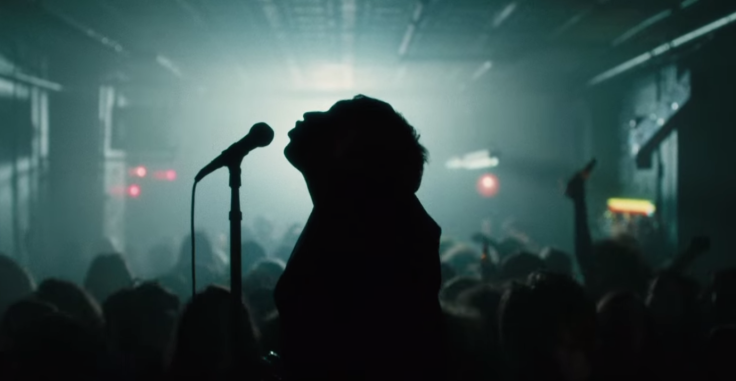 Stunningly, Finestra emerges mostly unscathed and glances around in disbelief, completely unsure of what to do next. But for now he lives on, meaning the series of Vinyl does so as well.
Vinyl's pilot was the length of a movie, so there were some minor B-plots that weren't covered, like Finestra's relationship with his wife, Devon (Olivia Wilde), or with his former client Lester Grimes (Ato Essandoh), which began to sour overtime. As these plots expand we'll explore those stories going forward.
That about wraps it up. Definitely an electric way to open Vinyl, and oh so typically Scorsese. We can't wait to dive in and recap episode two next Sunday at 9 p.m. ET on HBO.