Train Sim World 2 announced that the first set of its Preserved Collection DLC is now available for everyone. This new set is the first of many planned to be released in the coming months. For those who already have these Add-Ons in Train Sim World 2020, they can be downloaded for free.
The first set contains:
Hauptstrecke Rhein-Ruhr
East Coastway, Peninsula Corridor
MP15DC diesel switcher
MP36PH-3C "Baby Bullet"
In order to access this new set in Train Sim World 2, players need to:
Steam

After installing Train Sim World 2 restart Steam.
Go to your Steam Library, find Train Sim World 2.
Right click and open properties.
Navigate to DLC on the top bar and tick the add-ons you want to download.

PlayStation

Navigate to your library.
Go to purchased and find Train Sim World 2.
Click and you'll be able to download the add-on.

Xbox

Go to your 'My games & apps' section.
Go to 'Full library' and click 'All Owned games'.
Navigate to Train Sim World 2.
Click the menu button on your Xbox controller and scroll down to 'Manage game & add-ons'.
You'll be able to download a Preserved Collection add-on here!
Train Sims World 2 Roadmap
The new Preserved Collection is part of the many content updates being planned to be released. In a post, developer Dovetail Games said that while this Roadmap gives everyone a longer-term view of what can be expected from Train Sim World 2, it's not going to be "a precise-to-the-second release schedule as we are often looking many months ahead at projects that are only in a planning stage."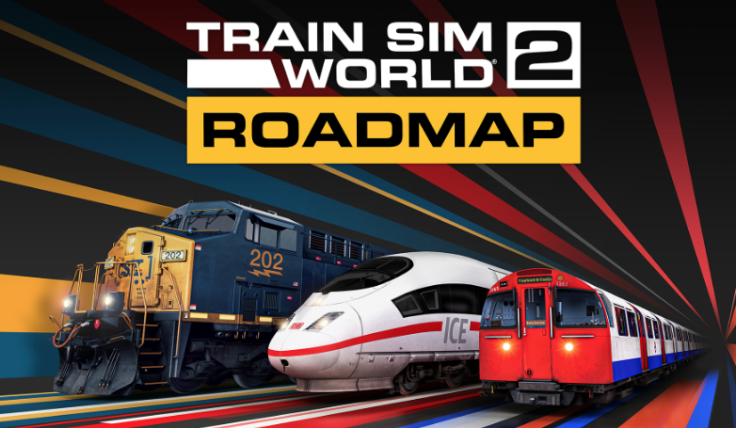 The Roadmap was divided into four sections, which include:
In Planning

This is considered as the research phase where everything is, well, planned.
Some content includes:

[Loco Add-On] DKK-L7 01 - DB BR 101 (Schnellfahrstrecke Köln-Aachen)
[Loco Add-On] DKK-L7 02 - DB BR 187 (Developed by Skyhook Games)
[Route Upgrade] Bakerloo Line expanded service
[Fix] Miles Platting
[Fix] Cement Circle

In Production

Projects that are in this section are considered as being actively developed.
Some content includes:

[Preserved Collection] DBB-L7 01 - DB BR 182
[Preserved Collection] GDG-R7 01 - Great Western Express
[Route Add-On] DBB-R7 04 - Munich – Augsburg. With BR 403 & BR 423
[Loco Add-On] DGG-L7 01 - DB BR 363 (Ruhr-Sieg Nord)
[Loco Add-On] NDD-L7 02 - C40-8W (Sand Patch Grade)
[Upgrade] Raildriver and external hardware support
[Feature] Train Sim World 2 Mastery
[Feature] Driver Logbook

Upcoming

In here the project has reached its final testing.
Some content includes:

[Preserved Collection] GDF-R5 02 - Tees Valley Line: Darlington - Saltburn-by-the-Sea
[Route Add-On] GCC-R7 03 - Isle of Wight (Developed by Rivet Games)
[Upgrade] Livery Designer additional functionality

Next Arrival

Shows what is being included in the next update.
You can view the complete roadmap here.