For those who've always wanted to play with their friends, here's some excellent news. Steam Remote Play has exited beta and is now available for players to enjoy. What this feature does is allow anyone to play games with their friends together.
Even better news is the ease of use. Players simply need to get the URL of the game they're currently playing, send it to anyone they want, and then play together. Besides, only the one who sends the invite needs to have the game.
What the host simply does is get the game and install it on their machine. The other players who receive the link can just connect using the Steam Remote Play streaming technology through Steam of the Steam Link app.
To celebrate the launch of this new feature, a Remote Play Together Sale & Streaming Event will take place from March 25 to March 29. There are also many games to be offered at a discount during this period.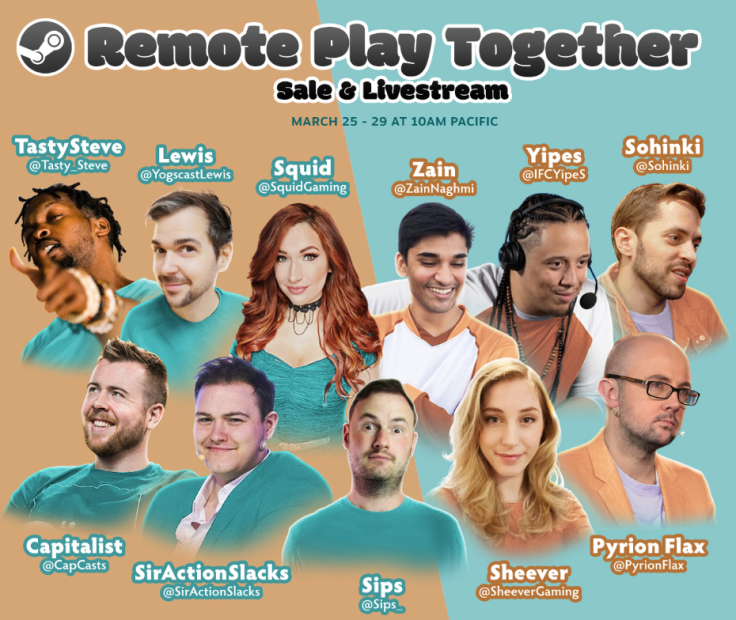 The new Remote Play feature arrives with the latest Steam Client Update. One exciting change is the choice to stream up to 8K resolution. Just how cool is that?
Other details related to this new feature are:
Remote Play

By default, stream at 1080p to prevent accidental 4K streams.
Added a menubar at the top that gives you an easy way to stop streaming.
Added a toast when you connect a controller that shows how to bring up additional controller features.
Improved audio range when using volume controls.

Remote Play Together
Inviting a friend does not auto-start a voice chat session.
Remote keyboard and mouse are disabled by default in Remote Play Together.
Added a connect dialog that gives you information about who is playing and what input they're using.
Local controllers fill XInput slots first and guest controllers fill slots in order of arrival.
Fixed issue with game controllers not being detected properly when the game doesn't have focus.
Fixed bug with controllers not being recognized if Xbox Configuration Support was enabled on the client PC.
Enabled direct peer-to-peer connection by default. This can be changed in the Steam Remote Play settings.
Fixed local guide chord input leaking through to the host computer.
Read more about the latest Steam Client Update here.
There's no question that this is indeed a good time to be a gamer. What about you? What are your thoughts on this new feature from Steam?