In a surprising (but not that surprising) move, it seems an offline mode called Instant Action is coming to Star Wars Battlefront. This news comes by way of a leak found by reddit user uninspired_zebra.
The reddit post shows a new tile on Star Wars Battlefront's main menu. The option is labeled "Instant Action" and hovering over the tile reveals text that says "Enjoy epic battles offline by yourself or with a friend."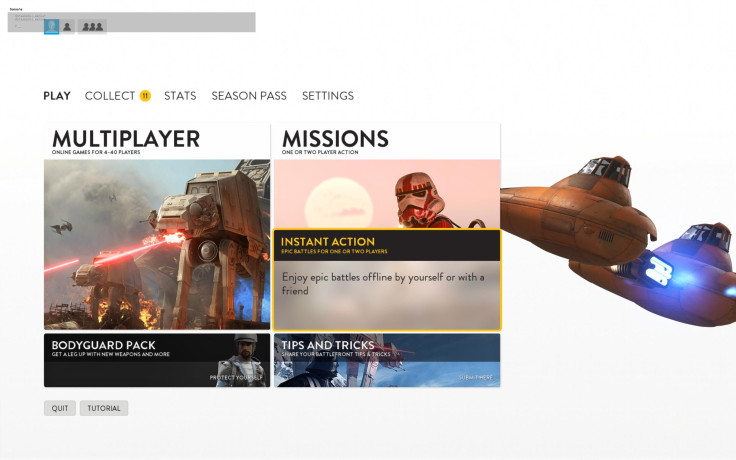 Once you click into Instant Action, you are given the choice between Walker Assault and Fighter Squadron. After you select your game mode, you can pick which map to play on. Based on the screenshots, it seems all compatible maps will be included for Instant Action gameplay.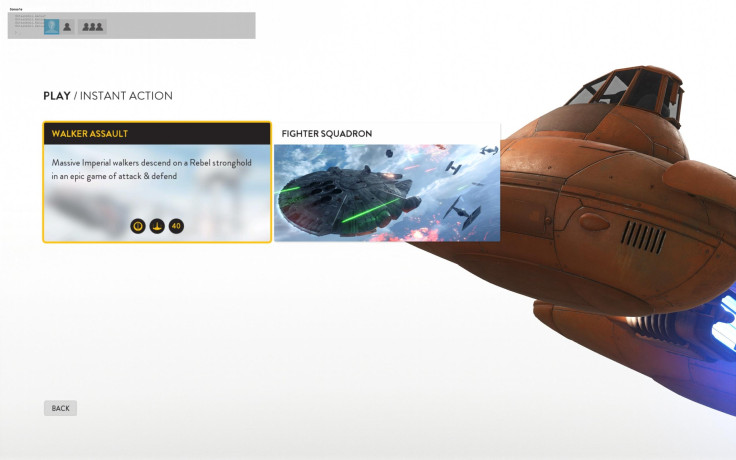 Similarly to the Survival missions, players are ranked on each level. There are three unique goals for players to earn the highest ranking of three stars. Players can also choose to play with a partner, but co-op play can only be done online. No split-screen gaming here.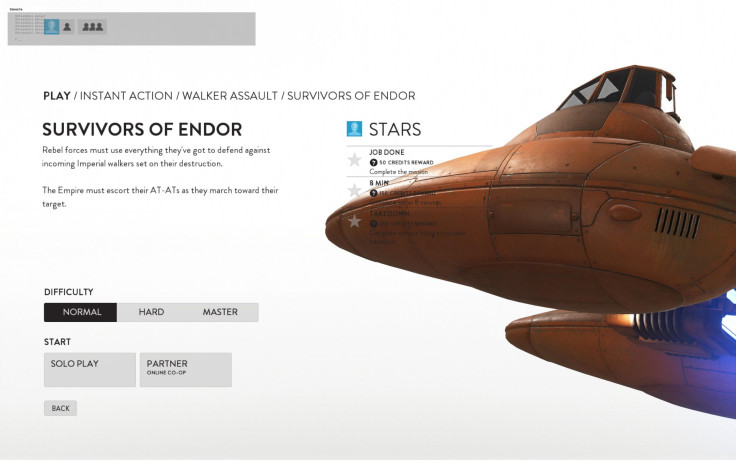 For those thinking this is some kind of hoax from the internet, this leak seems legit. The same user has been known to leak content including the Bacta Bomb, an Ion Neutralizer and more. With a proven track record, it seems safe to say uninspired_zebra has some way of seeing files early.
While not necessarily the story content fans have been wanting, an offline battle mode should make many happy. The ability to play offline makes for a more stress-free environment, and will allow players to experiment with different loadouts and play styles without having to mess with everyone else in an online match. This could also be showing the way DICE is planning on taking Star Wars Battlefront 2 in the future.
So what do you think? Are you interested in an offline mode like Instant Action? What else would you like to see get added to Star Wars Battlefront? Let us know your thoughts in the comments section below.