There's a new map called Hurlant Castle in Skinwalker Hunt, thanks to the latest update. The developer has also made significant changes to the Chernobyl Forest landscape, including an increase in performance in most setups.
Skinwalker Hunt is a single-player, horror-themed hunting game where you play as a native American monster hunter. Your mission is to hunt down a legendary creature called the "Skinwalker" using different tools and abilities available in the game.
As mentioned earlier, there's a new map set in some sort of ruins. To unlock the Hurlant Castle, you have to kill the Skinwalker on the Chernobyl Forest map first.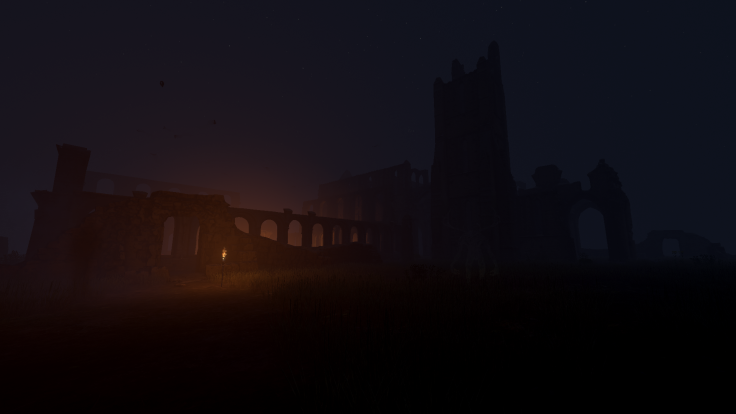 Aside from that, there's something that you need to keep in mind. Due to the significant changes applied to the Chernobyl Forest (which includes performance optimizations and landscape modifications), you might run into issues if you load an old save file. While there's no need to delete the file, it's recommended that you restart your Chernobyl Forest hunt to avoid potential bugs caused by the changes.
Changelog
Deerman mask item added to Longwind Valley. If you're currently playing on Longwind Valley, you'll probably need to start a new hunt on Longwind Valley to be able to find it

Some bug fixes and improvements in skinwalker AI

Ancestor spirit now works differently

Snakes have new AI, model, and animations

The player will now be able to extract venom from snakes instead of meat

The player receives the ability to craft hunter potions from snake venom

Dark ghost push attack physics has been changed

Various CPU consumption-related optimizations

Performance optimization related to audio

Default ammo limit and vest ammo limit increased

New spawning system for flying insects and snakes

Shadows quality for ultra graphics quality setting has been improved

Healing plants will now also increase player health by 5

Fixed bug that would take away player movement controls if player spammed open map button when the level is loading

Now skinwalker indicator active time gets added. For example, if you investigate a couple of footprints that were nearby, the skinwalker indicator will be visible for a longer period of time

Previously investigating the second footprint, while the indicator from the first footprint was visible, would reset the timer to the default value

Added additional distortion effect to underwater post effect
Skinwalker Hunt Patch v0.574 is available on PC.