Red Dead Redemption 2 was revealed in October 2016, where Rockstar announced a fall 2017 release date. Now, Red Dead Redemption 2 (RDR2) news has slowly crept back into our feeds as a reddit post on Saturday shows RDR2 pre-order cards slated to arrive on the shelves of Target retail stores on Feb. 5.
Via Dailystar.co.uk, user "droptheverse" on the Red Dead Redemption sub-reddit posted an image of a RDR2 pre-order card that arrived to the redditor's place of work, a Target store in the U.S.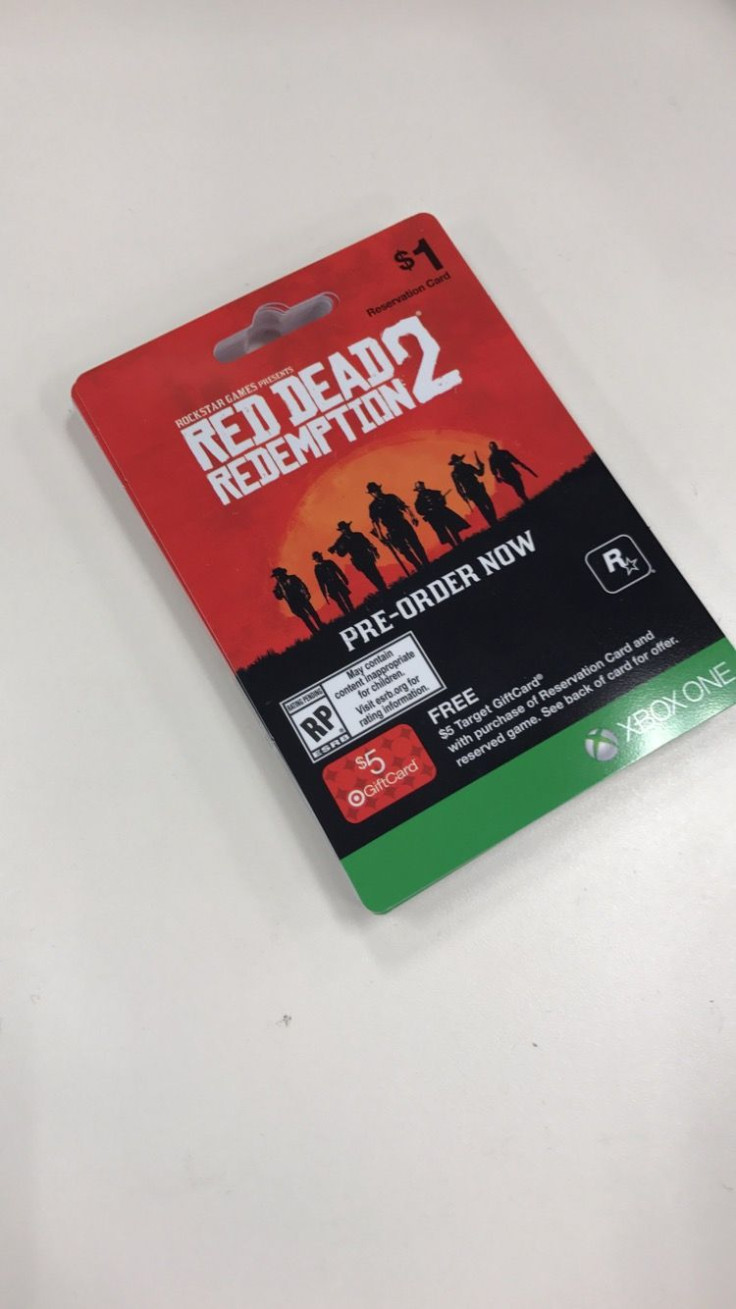 According to the post title: "RDR2 Pre-Order cards just arrived at my store, sale date 2/5." While it's exciting to learn that RDR2 pre-orders are expected to arrive to Target a week from now, there's more to the story than that – Feb. 5 is also the same day as the Super Bowl, the biggest advertising day of the year.
Dailystar.co.uk speculated the coincidence between the pre-order date and the Super Bowl may offer insight as to what Rockstar may have up their sleeves; some sort of promotion may be on deck. It may seem like a Rockstar thing to do. After all, one of the biggest games of year certainly deserves an equally big marketing platform. What's more, Rockstar's profits from GTA Online suggest the company has enough cash to buy an ad-spot.
Still, Rockstar doesn't need a platform to announce its games. Let's not forget Rockstar did not announce Red Dead Redemption at E3, but simply shared a tweet in October that was seen around the world.
As we get further into 2017, we can expect more news from Rockstar about Red Dead Redemption 2.
Meanwhile, GTA Online has led the helm of success and is currently Rockstar's cash cow. That said, tipster Yan 2295, a long time knowledge hub of the GTA world, warned a slowdown of updates for GTA Online. Speculations expect RDR2's hopeful release this fall will more than likely effect further GTA Online updates.
Nothing official regarding the Red Dead Redemption 2 official release date and future GTA Online content has been announced from Rockstar at this time. We'll keep you updated on the developments.