Rainbow Six Siege Season 11 Pro League just concluded its thirteenth playday. Due to the ongoing COVID-19 pandemic, the matches have been held online. The prize pool will be split among the top teams of each region.
Rogue has finally been crowned the EU Pro League champion for season 11. Rogue has a total of 28 points and no other teams are close enough to catch up. The second and third spots are still up for grabs with Natus Vincere, G2 Esports, forZe, and Team Empire all in the running. All of these teams have 19 or 22 points, which could go either way depending on how they play during the finals.
You can check the stats below: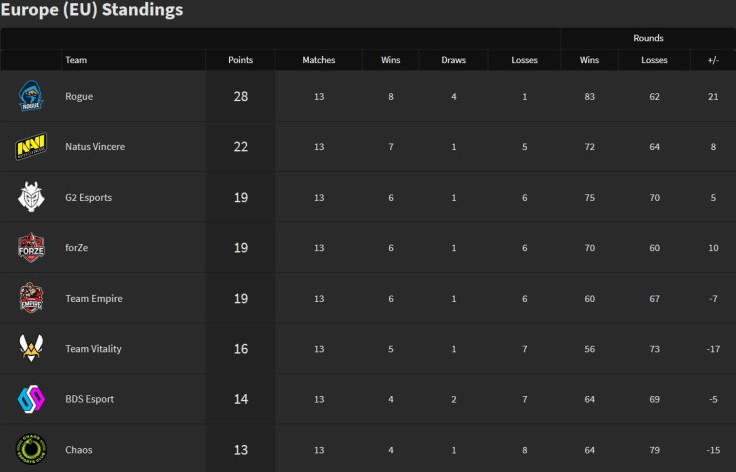 We saw the return of Jack "Doki" Robertson during the twelfth playday, and the immediate impact he had helping his team to victory. Natus Vincere was up against the Russian machines forZe and yet again Doki showed up carrying his squad with 12 kills. Even though it was a super one-sided match for Natus Vincere, forZe is still a threat that shouldn't be taken to Kafe Dostoyevsky
A disappointing match to watch yesterday was Vitality vs Empire. It was sad to see the Russian Empire fall to one of the worst-performing teams in Pro League.
The true highlight of yesterday's match up was definitely BDS vs G2 Esports as they went all the way and tied 6-6. The contest was a frag fest for G2, and especially for Stéphane "Shaiiko" Lebleu and Juhani "Kantoraketti" Toivonen.
So, what are your thoughts on the ongoing Pro League season 11 for Rainbow Six Siege? Are you enjoying all the amazing matches teams are putting on? Whatever your thoughts may be, let us know in the comments below.