Pokémon Masters released an update that introduces new Pokémon along with new trainers. That's not all, as in celebration of the new updates, an in-game event dubbed "The New Year's Rally" is available starting today until January 21. The event rewards players with as much as 7,000 gems by playing special missions or even simply logging into the game.
New Pokémon
With this new update, players can now pair the Main Character with Solgaleo, the legendary Pokémon first discovered in the Alola region. The arrival of Solgaleo marks the second legendary Pokémon to arrive in Pokémon Masters. The first one was Mewtwo, which was added for a limited time back in December.
Since the main character can now be paired with Solgaleo, Torchic, or Pikachu as their partner Pokémon, the update gives the player more customization and choices. To celebrate the arrival of Solgaleo, an in-game event titled "The Beast That Devours The Sun" is available until January 21. During the event, players can earn special items required to unlock the level cap and learn moves and skills for Solgaleo.
New Trainers
There's also going to be two highly-ancitipated Dragon-type sync pairs arriving in Pokémon Masters. The first is Lance, previously seen in Pokémon Red and Pokémon Blue. He is now available and forms a sync pair with his partner Pokémon Dragonite. The second one is none other than the Sinnoh region Champion from Pokémon Diamond and Pokémon Pearl, Cynthia. She arrives with her partner Pokémon Garchomp.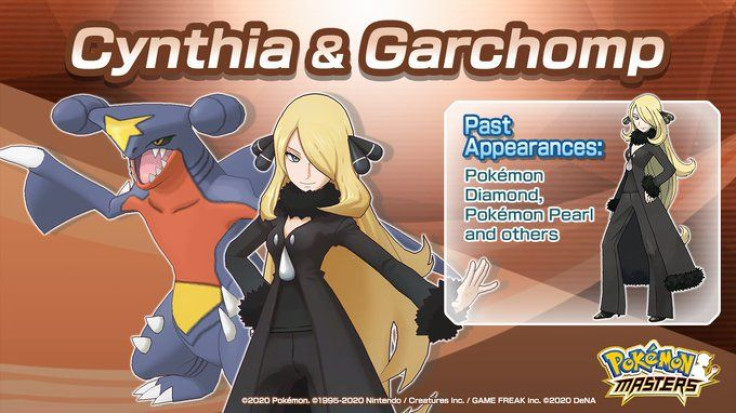 Players are going to be able to add these sync pairs to their teams through character-specific sync pair spotlight scouts. The update also offers an in-game story event titled "Two Champions," which takes players on a journey with these two Dragon-type sync pairs. These are going to be available until January 21. However, this content is going to be available to players who have completed Chapter 4 of the main story.
Pokémon Masters is a free-to-play mobile game released last August for iOS and Android devices. The game is set on the artificial island of Pasio and has players battle different Pokémon trainers from the core series of games. So far the game has 21 chapters in the main storyline along with three interludes.