A recent survey of more than 1,800 Persona 5 fans in Japan reveals that Ryuji was the least popular of the game's eight playable characters. The survey ranked fans' favorite playable characters, Confidants and more.
Persona Central has translated a rundown of the results, with Joker and Makoto claiming the top two spots in the category of favorite Phantom Thieves. Our best boy Yusuke and best girl Futaba finished third and fourth, respectively. Ann and Ryuji were in the bottom two by a significant margin, with Ryuji's 64 votes coming in at less than a tenth of the protagonist's total of 691. Maybe that'll shut him up, or at least convince him to stop picking fights with a cat in public.
Favorite Persona 5 Character among the Phantom Thieves
Protagonist (691 votes)
Makoto Niijima (346 votes)
Yusuke Kitagawa (244 votes)
Futaba Sakura (213 votes)
Morgana (135 votes)
Haru Okumura (117 votes)
Ann Takamaki (70 votes)
Ryuji Sakamoto (64 votes)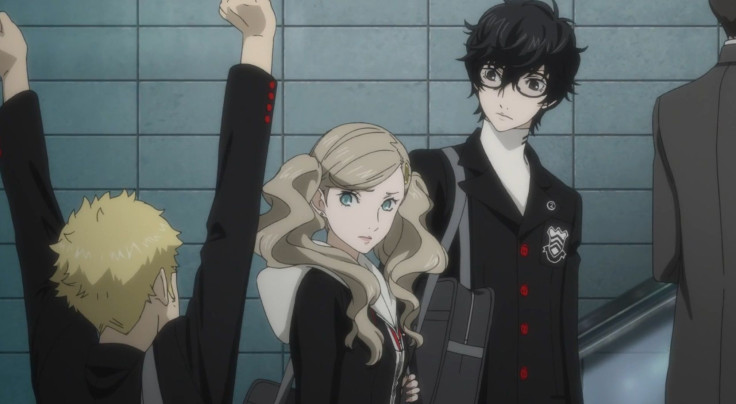 The favorite Confidant category was a close call between Goro Akechi and Tae Takemi, with the high school detective squeaking past the shady goth medic by just seven votes. Moonlight maid, homeroom teacher and P5 subreddit fave Sadayo Kawakami placed fourth, while the mysterious shoji player Hifumi Togo took sixth place.
We were a bit surprised to see Toranosuke Yoshida ranked pretty highly in the fifth spot, although the perks of maxing his Sun arcana link are pretty solid for farming cash from battles and negotiating with Shadows. We also didn't expect to see Velvet Room denizens Igor, Caroline and Justine so close to the bottom. Journalist Ichiko Ohya was far and away the biggest loser, only managing to scrape up a paltry two votes for dead last. We can't say we're surprised to see Ohya there, because her cutscenes were dull and the Devil arcana perks (lowering security level in palaces) aren't very useful.
Favorite Persona 5 Confidant
Goro Akechi (350 votes)
Tae Takemi (343 votes)
Sojiro Sakura (279 votes)
Sadayo Kawakami (184 votes)
Toranosuke Yoshida (179 votes)
Hifumi Togo (150 votes)
Munehisa Iwai (81 votes)
Sae Niijima (59 votes)
Yuuki Mishima (55 votes)
Chihaya Mifune (43 votes)
Igor (35 votes)
Shinya Oda (33 votes)
Caroline (31 votes)
Justine (27 votes)
Ichiko Ohya (2 votes)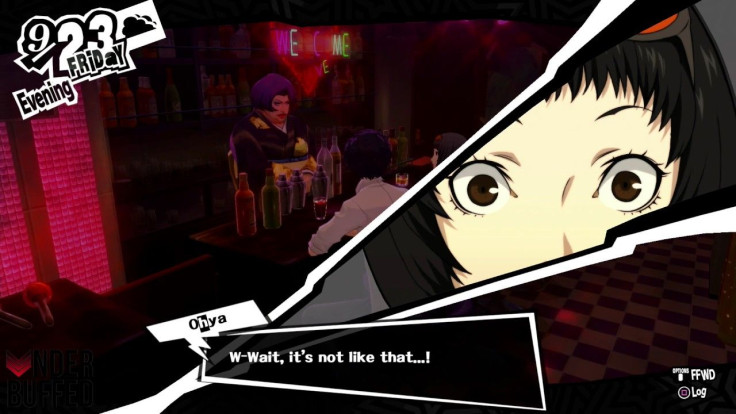 The Maniax survey also contains categories for favorite personae and favorite scene (which seem to be main story only, not Confidant interactions). We won't post them here because there are some spoilers for those who haven't completed a first playthrough of the game, but Persona Central's got a full list.
The survey results came out after the release of the Persona 5 Maniax handbook in Japan, which is chock full of content about Atlus' fantastic JRPG, including a story primer, character bios and detailed accounts of the real-life neighborhoods that inspired the game's environments. (Don't hold your breath on seeing this translated into English any time soon, but you might be able to find it online or at a local Kinokuniya.)
What do you think of the results of the Persona 5 fan survey? Any playable characters or confidants you feel didn't get the love they deserve? Let us know your thoughts in the comments!
A Golden-Age JRPG For The Modern Era
Persona 5 brings the franchise's hallmarks -- deep turn-based combat, Pokémon-esque monster crafting and Japanese high school life -- into the modern console era with impeccable panache.
Gripping, twisty-turny story
Collect all the waifus!
Rapid-fire turn-based combat
Infectious soundtrack
Literally everything
A cat making you go to bed when you're not tired
Say goodbye to your actual life