Overwatch fans should brace themselves for the upcoming Summer Games 2021 starting tomorrow, July 20. Players can expect new skins, a much-improved Lucioball, and many other goodies that will be up for grabs.
Lucioball Remix
One of the biggest features of Overwatch's Summer Games is the Lucioball. For those who haven't played the game, Lucioball is like a futuristic take on football where players control it and score as usual.
Since the game mode has been a staple for many years now, the developers want everything to remain relatively fresh. That is why they're upping the challenge a little bit by adding another ball during the play!
That's right, players will have to coordinate with their team to ensure that both balls will go in the goal to score big.
Take note that there will also be some additional balls that may spawn at any moment, so be sure to be on the lookout for those.
These extra balls will provide bonus points. So even if players think their team is losing, the extra balls may provide the spark to turn things around.
Arena Construction Work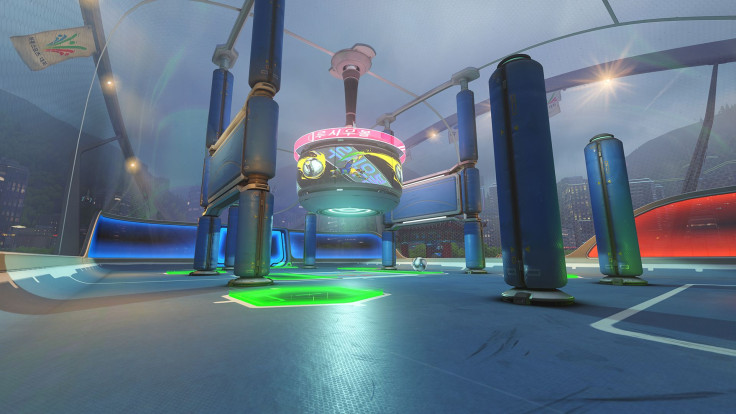 Since the Summer Games is Overwatch 's first-ever Seasonal event in history, the devs have opted to do some construction work on the arenas.
The Lucioball will be held at the newly improved Busan Stadium and Sydney Harbour Arena. Expect things to become livelier than ever!
New Weekly Challenges
The event will run for three weeks, from July 20 to August 10. Players will be given three different challenges that they can complete every week. Here are the Challenge Week rewards:
WEEK 1
Win 3 Games: Baseballmari Player Icon

Win 6 Games: Union Jack Spray

Win 9 Games: Union Jack Tracer Epic Skin
WEEK 2
Win 3 Games: Golfimari Player Icon

Win 6 Games: Sand Castle Spray

Win 9 Games: Sand Castle Bastion Epic Skin
WEEK 3
Win 3 Games: Surfimari Player Icon

Win 6 Games: Ice Cream Spray

Win 9 Games: Ice Cream Orisa Epic Skin
Players can win those rewards by playing some rounds of Quick Play, Competitive Play, and even Arcade game modes.
Winning three times will give players a player icon. Winning six times will reward players with a spray, and winning nine games will reward a summer-inspired epic skin.
Keep in mind that getting the rewards does not have to come from consecutive wins. So long as players have racked up enough wins, they can get the highly-coveted rewards for the week.
Once the game has been updated by tomorrow's patch, the Summer Games Loot Box will be available. It contains many new skins, voice lines, emotes, player icons, victory poses, and more.
Further, those who haven't acquired all of the items from past Summer Games will have a chance to get them this time around.
Don't forget, Overwatch Summer Games 2021 will kick off tomorrow, July 20.