Overpass is a racing game like Portal is a shooter. Yes, Portal involves players using a gun in first-person perspective, but the point isn't to mow down bad guys. Similarly, Overpass involves timed head-to-head competition, but the real challenge is making it to the finish line.
In Overpass, the biggest opponent in any race is the track itself. Players hop in over 20 licensed ATVs and buggies and struggle through a course filled with mud, gravel, man-made obstacles, and massive rocks. Each course offers something a little unique as well, and you'll grow to both love and hate each one.
Like the real world, the different surfaces in Overpass behave differently when driving over them. Mud is difficult to drive through quickly, while gravel all but eliminates your vehicle's traction. This means races in Overpass aren't so much about who finishes fastest, it's more about who can make their way through the course the smartest. It may be slower to go out of the way to avoid a big mud pit, but you'll reach the finish line first.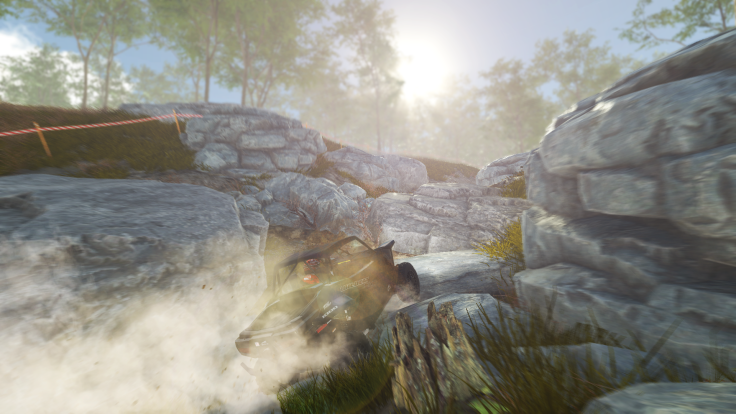 There are also different configurations your vehicle can have, including an four-wheel drive system and a front-wheel drive system. It is crucial to figure out the differences each system offers, as you can switch between them on the fly in the middle of races. One system may be more efficient for trudging through mud or may offer better steering, while the other is better for climbing seemingly impossible cliffs and rocks.
One of the biggest tricks with Overpass is knowing when to put your foot on the gas and when to hold off. Building momentum is huge when trying to climb a big pile of rocks, but it also isn't a good idea to have your gas pedal on the floor either. You'll need to apply just the right amount of gas for each obstacle, otherwise you may end up further back than when you started.
Along with one-off races, there is a pretty in-depth career mode in Overpass. Players start out as rookies, and work their way up the ranks. Players make money from winning races and can spend this on new gear, vehicles, and repairs. Oh yeah, damage you rack up when tipping over during races (which happens way more than you will hope for) is carried with you once you cross the finish line. You'll have to buff out all those dents before racing again.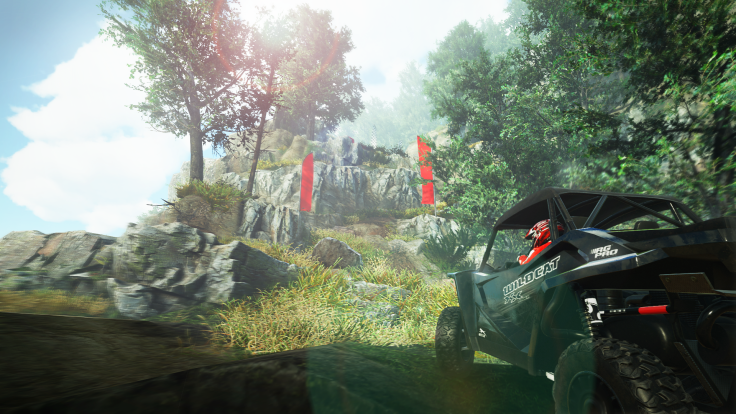 There are also two multiplayer modes. One is a two-person split-screen head to head race, while the other is a race where one player goes after the other, passing the controller down the line of competitors. This second mode allows for up to eight players to join in, with each player getting one shot at the course. The person who makes it through the course in the fastest time is declared the winner.
Overpass releases for PS4, Xbox One and PC via the Epic Games Store on March 12. A Switch release for Overpass is also coming a few days later on March 17.
So what do you think? Are you interested in checking out Overpass when it releases in a little over a month? What other non-traditional racing games have you played? Let us know your thoughts in the comments section below.