Uncharted 4: A Thief's End gave us some truly spectacular moments by way of the popular Photo Mode. This gallery of images shows the level of care and artistry fans are willing to take to capture some of their favorite screenshots, and it's no surprise that Uncharted: The Lost Legacy will bring back the fan-favorite feature. However, lead designer James Cooper told Player One at a recent demo event that Photo Mode could be getting an overhaul for The Lost Legacy.
"We haven't talked about that too much yet but it will be in the day one patch," he said. "I believe we're making some improvements to it, too, so I don't want to promise anything."
A day one patch isn't a surprise, but it's not something that makes fans go "woo hoo!" either. So sweetening the deal with a new Photo Mode will certainly help. Uncharted: The Lost Legacy also incorporates photography into the narrative, too. As Chloe travels the globe doing treasure hunter things (i.e. headshots), she will occasionally be prompted to take a photo to store on her phone. It wasn't clear during my hands-on exactly what role these photos play, but it seems they'll have a function similar to Drake's journal from Uncharted 4.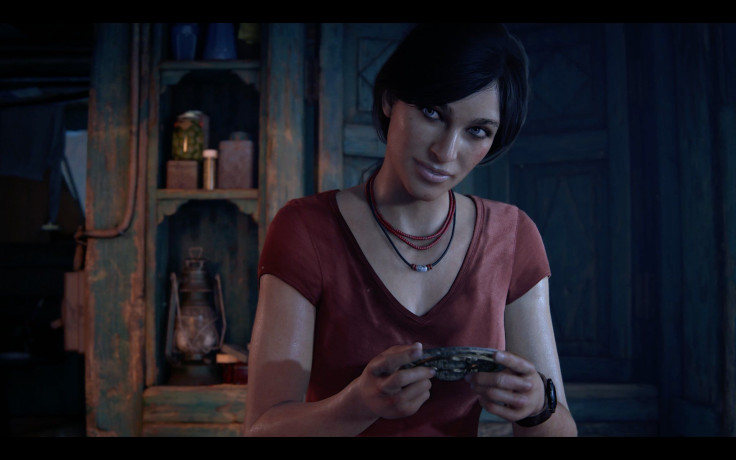 A good chunk of my hands-on was spent in combat, not snapping pics or gazing at the scenery for screengrabs. I'm happy to report that, in terms of action, Uncharted: The Lost Legacy delivers. All of my gunfights were tense, pitched battles that took me a few tries to finish. There seemed to be multiple approaches to each scenario, and an entire sequence could change depending on which route I took. One thing that didn't change much, though, was Nadine's relative uselessness during the action. I expressed my concerns to Cooper (it's always stressful when a dev watches you suck at his game, FYI) and he assured me Nadine's skills aren't designed to make her a cookie-cutter death machine.
"Her behavior in gameplay is very much linked to the player's progression in the story," Cooper said, noting that the demo I played takes place very early in the game. "As the relationship progresses she'll have more power in combat, be more helpful pointing things out. Puzzles being a big part of Uncharted she help out pulling things out of puzzles as well. We have a new mechanic where you can request help when you're in trouble."
Cooper emphasized several "firsts" during my Uncharted: The Lost Legacy hands-on demo. I detailed several in a report for Newsweek, but one of the more notable additions in Cooper's eyes is the inclusion of Hosyala Tokens. A first for Uncharted, if not for video games in general, the tokens are collectibles scattered across the map and hidden behind various environmental and challenge puzzles.
"There's a whole optional side objective collecting tokens. That's the first time we've done something like that in Uncharted. We've never had non-critical path goals," said Cooper.
One final non-critical goal I encountered: a Thelma and Louise trophy. Rather than explain this reference to those who haven't seen the movie, just watch this GIF and think about how a trophy based on this scene comes into play in a game where a pair of female leads tool around a cliff-laden environment in a Jeep together.
Uncharted: The Lost Legacy, day one patch and all, is set for release on Aug. 22. Based on my experience, I think fans are going to be pretty happy with the gameplay, but predicting their reactions to a non-Drake Uncharted is basically impossible. So far the story seems solid, and I'm particularly entranced by Usman Ally's portrayal of the villain Asav. But we're talking about a major change to a major franchise. At the very least, the screenshots should be dope.