Rainbow Six Siege players love to play Jäger on defense. Even though Ubisoft removed the GSG 9 operator's ACOG sight in a previous patch, his popularity hardly changed. What's worse, some gamers have also been exploiting his deployable shield glitch. Jäger mains are getting way out of hand.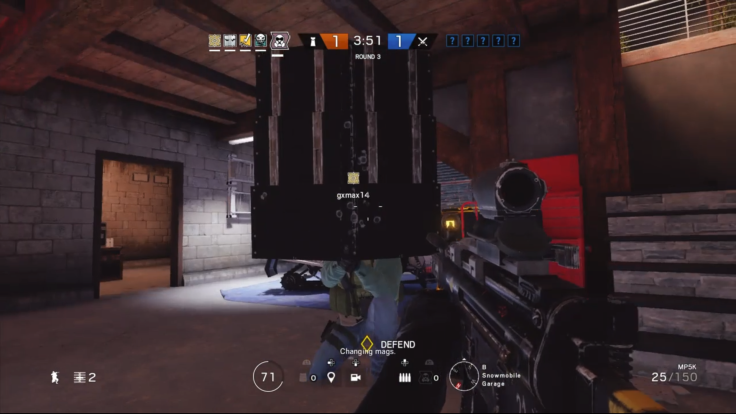 Thankfully, Ubisoft announced the Jäger will be fixed in the upcoming patch. On Friday, the team shared the following announcement on reddit:
As promised yesterday, we have finished validating the potential fix for the Jäger glitch. The fix works, and we are in the process of preparing a build to be deployed next week.
We do not have an exact date for this deployment yet, but are targeting earlier in the week.
Unfortunately, for our console players, there are aspects outside of our control that prevent us from being able to deploy a patch at this point in the year. As a result, we have included the fix in our next scheduled patch (Mid-Season Reinforcements). We are planning to begin the TTS testing for 4.2 next week.
It looks like players on PC will see the light at the end of the tunnel sooner than the rest, but the fix will reach all platforms by the scheduled Rainbow Six Siege White Noise Mid-Season Reinforcement update. An official release date for the Mid-Season Reinforcement has yet to be announced, but it's expected to arrive sometime in January.
On Sunday, Rainbow Six Siege Community Developer Craig Robinson revealed in a tweet of a second major change in the mid-season reinforcement:
The sexy Scorpion SMG has been a favorite for many Ela users, but also a bit of a frustration for enemies on the receiving end. It's not clear at this time how Ubisoft will nerf Ela, but we imagine changes to her primary will likely be made. The technical test servers are expected to test out the latest changes this week and Mid-Season Reinforcement patch notes are imminent as well. ​Stay tuned as we expect to learn more in the days ahead.