Each week, a slew of new iOS games make their way to the Apple App Store, and we test a lot of them. While we only choose a handful of games to review each week, there are often quite a few more we consider worth the time to play, but not necessarily worth a complete review.
In an effort to expose a few more weekly casual games releases, we've decided to start featuring some small collections of games we think are worth giving a whirl. Several puzzle game released over the last week, so we've decided to feature three free iOS puzzle games we thought were worth our free time with this weekend. Check them out below or share some of your own in the comments.
New iOS Puzzle Game Releases: Three New Puzzlers To Try This Week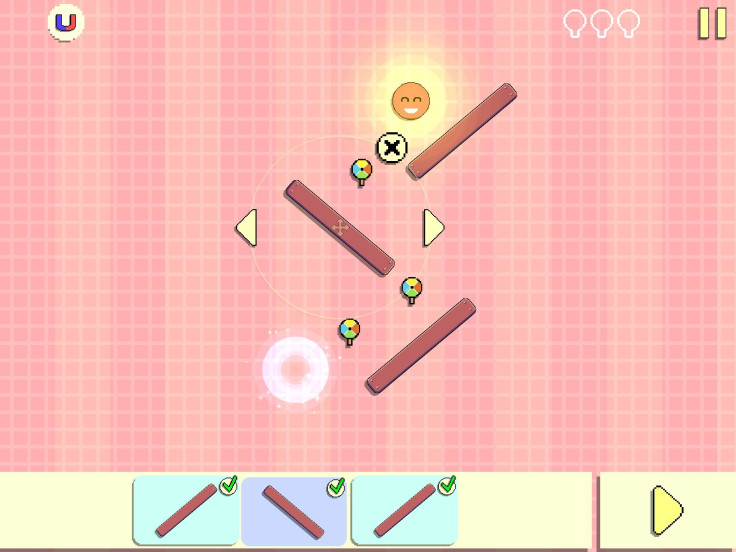 #1 Domino Marble
Domino Marble is an interesting little puzzler that involves placing various kinds of blocks in a space in such a way that when the marble is released, it hits all the items along the way. The early levels start out simple to get the player acclimated to how they should "think" in order to reach the goal. With each level, the puzzles get increasingly more difficult, as you are introduced to more kinds of blocks in varying shapes and with different qualities that make choices even more tricky. If you enjoy physics type games like Build a Bridge, this puzzler will be right up your alley. You can download and play Domino Marble here.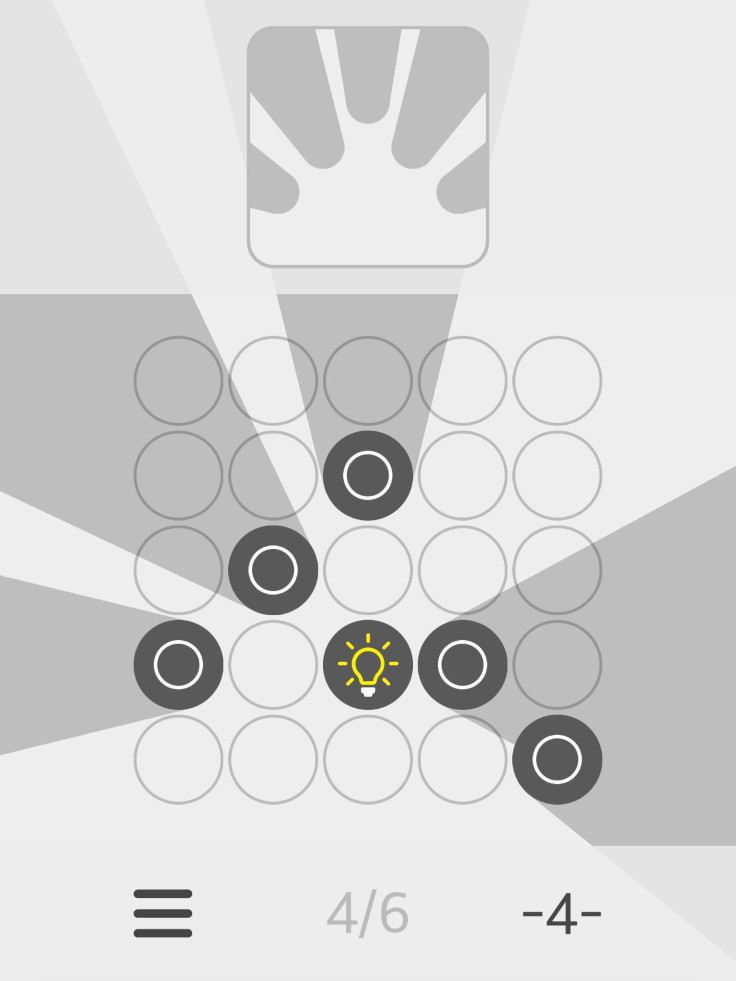 #2: Schattenspiel
Inspired by the German word for "shadow theatre," Schattenspiel is a mobile puzzle game that's all about playing with light and shadows. In the game, players are met with a 4x4 grid of circles. On the grid there will be at least one light and several shadow casting objects. At the top of the screen. Players will see a shadow design that they must attempt to recreate by moving the light and the blocks around the grid until the proper shadows are cast. Just figuring out how to position your objects to create the right shadows is challenging enough, but if you want to take the challenge to the next level, then you can try resolving the puzzle, using only a limited number of moves. As you progress to higher levels of the game, things can get really tricky as more lights are introduced of varying intensities and you have to figure out how to cast darker or lighter shadows in specific spots. I found this game oddly relaxing and will certainly be keeping this one in my personal group of casual puzzlers. You can download and play Schattenspiel, here.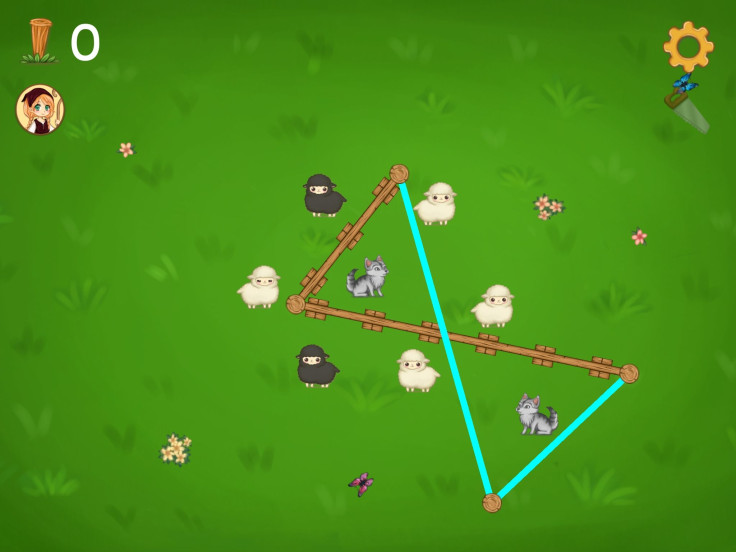 #3 Keep Sheep Safe
I struggled with deciding whether or not to place this one on the list because the game does have some bugginess to it that occasionally makes gameplay a little frustrating. I liked the idea behind it, though, so hopefully there will be a bug update for it in the near future. Keep Sheep Safe is similar in nature to Move the Match, but with its own fun twist. On the game screen you will see a number of sheep scattered around as well as some wolves. Your task is the figure out a way to fence off your sheep so that the wolves can't get to them. You have a limited number of fence posts to work with so you have to puzzle through how you're going to achieve it. In some cases the answer lies in fencing the sheep in. Other times, you're fencing in the wolves. With each level the puzzles grow more complicated and will take a good amount of brain power to figure out. In terms of the game's bugginess, the problem I ran into a couple times is the game not recognizing the shape I created if it wasn't the exact size expected. This is easily remedied by just adjusting the lengths of your fence posts a little until they turn turquoise. The game is monetized somewhat in that you can pay to but "acorns" which will unlock hints if you get stuck on a level, but there's no limit on how many times you can run a level. You can download and play Keep Sheep Safe here.