Let the holiday hysteria begin. The anticipated NES Classic Edition console is going to be damn near impossible to get your hands on. With "out of stock" and "sold outs" at Best Buy, GameStop and Amazon in addition to many other retailers, Walmart remains one of the few retailers to still have limited stock of the NES Classic Edition.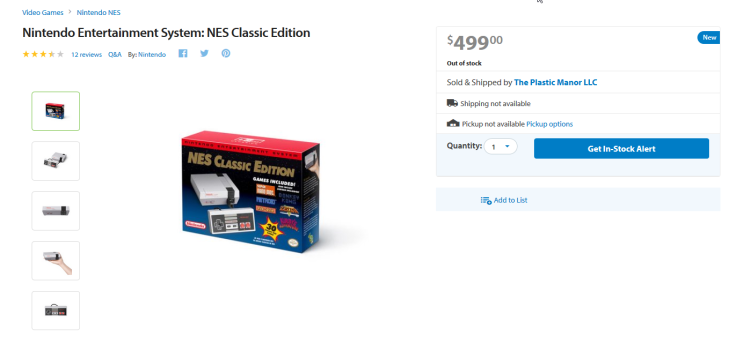 The adorable mini-console and its 30 pre-loaded Nintendo games is available on Walmart's website for a regular video game price of $59.99. The leading retailer is making sure they stay that way for as long as possible by only listing small batches of the console on its website everyday at 5 p.m. EST until Nov. 18. That's it!
The flash sale started today and just like that, the NES Classic was out of stock within minutes. So head to Walmart, bookmark the page or set up the "Get In-Stock Alert" if you have to. Get to refreshing that page until the console becomes available again and hopefully you'll score the NES Classic. Don't worry, we've got your back on this one.