Do you have what it takes to beat the competition? If so, join the first season of Competitive Proving Grounds in Lost Ark. The game's latest update also brings a more casual raid event, where you can earn coins exchangeable for honing material chests and more.
Test Your Mettle
The first season of Competitive Proving Grounds has begun. This ranked PvP mode will last for roughly six months, with rank rewards revealed sometime before the season ends. You can queue solo for the Team Deathmatch where you'll battle against other players for prestige and rewards. Your rank is determined by your score, which ultimately affects the rewards that you will get.
Participating in Competitive Proving Grounds grants coins that can be exchanged at the new vendor located in major cities. This vendor sells you a combination of weekly and season-long rewards. Weekly rewards include honing materials and XP potions. Season-long rewards, on the other hand, comprise things such as mounts, titles, cosmetic and functional items, among other things.
You can learn more about the Competitive Proving Grounds here.
Casual Guardian Raid Event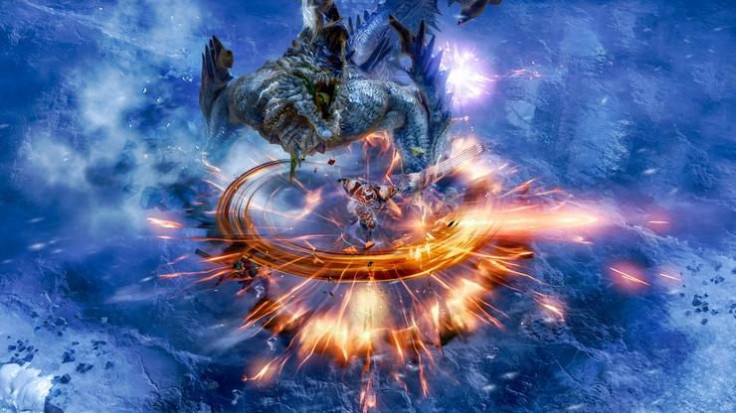 Some Guardian raids need not be too stressful, and the developers feel the same way. Thus, they introduced a limited-time Guardians raid event, which is more casual than regular raids.
Those who have an item level of 250 and above are eligible to join. If you participate in this event, you can challenge bosses like Helgaia, Lumerus, Nacsarena, Dark Legoros, Calventus, and Levanos.
This limited-time event is similar to the Arkesia Grand Prix where you can enter once a day and earn coins that can be exchanged at the new vendor found in major cities. Completing the raid during weekdays grants you 200 coins, while you can earn 300 coins if you finish it on the weekends.
The casual Guardian raid event will last for roughly a month.
New Fraud and Bot Prevention System
To prevent hackers from ruining the fun, developers implemented a new fraud and bot prevention system. They've not only added some improvements to the game's anti-cheat programs but also applied a system where accounts that do not have the "Trusted" status will have smaller daily Steam purchase limits. In addition, such accounts are prevented from doing the following:
Initiating player-to-player trades (requests can still be received)

Sending in-game gifts

Exchanging Royal Crystals for Gold

Sending in-game mail with attachments
Lost Ark March 24 update is available on PC.