The Division 2 announced that its second raid is all set to arrive on June 30. Titled Operation Iron Horse, it has groups of eight players fighting against what is clearly going to be a new and exciting challenge. To be able to overcome this challenge, players need to work efficiently, plan ahead, and then, of course, adapt well.
In order to start the raid, players need to talk with the helicopter pilot at the Base of Operations. This should give a raid tab on the social menu that shows the new raid and lets players start building their raid groups.
So what this is this raid about? It appears that after the initial Black Friday outbreak, a group of civilians settled in United Ironworks, a foundry located near Washington, D.C. The problem is that the True Sons have taken control of the foundry and are once again planning something against The Division. The good news is that The Division has found out about it and is planning a strike. What this means is that Operation Iron Horse is going to show just how determined, as well as ruthless, the True Sons really are. Not only are players going to deal with this group, but they also need to consider the environment of a foundry.
Like the previous raid, the team is going to be composed of eight players divided into two sub-groups. It's important to note that the player that creates the raid group is the designated raid leader and the only one who can start the raid.
Here are the requirements for this new raid:
Level 40 Raid:

This is available to all level 40 players who has completed the Warlords of New York campaign.
There is no recommended SHD Level score, but characters with a higher score can benefit from the bonuses of the SHD Levels.

Level 30 Raid:

Available the week following the release of the level 40 version.
It is recommended players are at least Gear Score 490 or higher, with optimized high-end gear.

Discovery Mode (level 30 & 40)

This is going to be made available in a future update.
Matchmaking is available in Discovery mode only.
Allows players who might not be equipped to take on the raid to experience Operation Iron Horse or simply want to explore the location and its secrets.

Mixed Group (Level 30 and 40):

Players can build their group with a mix of level 30 and 40 players.
The raid always scales to the highest level present in the group.
If the raid is set to level 40, level 30 players are going to be scaled up for the duration of the mission (same behaviour as in other co-op activities).
Players always get rewards scaled to their own level.
Speaking of rewards, Operation Iron Horse is going to offer exclusive loot that includes:
The Ravenous

An exotic double barrel rifle that offers both offensive and defensive bonuses to players.

The Regulus

An exotic revolver that offers a high base damage and creates explosions on headshot kills that amplify damage and apply bleed to all enemies nearby.

The Foundry Bulwark

A gear set designed for players wanting to maximize their survivability, allowing both their shield and themselves to absorb and repair the damage they take over time.

The Future Initiative

A gear set designed for players wanting to support their team with strong repairs, while also increasing the damage output of teammates while they're at full armor.
It's also important to know that the rewards offered for this raid run on a weekly timer. This means that boss loot is only going to drop once a week. However, players can continue to participate in the raid even after that, though the bosses do not drop additional loot until after the timer has reset for the next week.
Race to World First
If the thought of a new raid doesn't excite you that much, hopefully this one should do the trick. While the upcoming raid is indeed free for everyone to try, there's only one group per platform that can claim to be the "World's First." The race starts on June 30, so you better start preparing.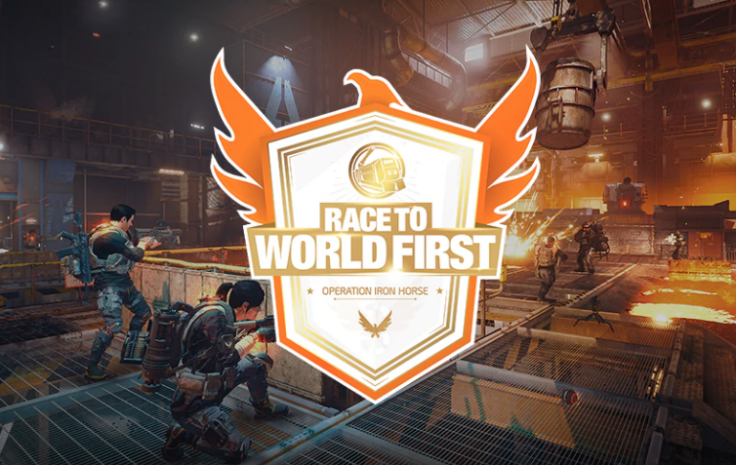 What are you waiting for? Time to form your team and take on the raid.