The Last of Us: Part 2 was announced at PlayStation Experience 2016 with a chilling trailer. Since the new trailer, Ellie's bloodied face and hands have more than likely appeared in your Twitter feed countless times. Obviously, insatiable fans are eager for more and Naughty Dog recently tweeted new concept art of Ellie and her tattoo on Wednesday, Dec. 7.
Ellie returns to The Last of Us: Part 2 as the main character. She's now 19 years old and angry. The trailer shows she's going through a world of hurt and definitely filled with hatred. So, just like many of fans out there, we keep returning to the trailer to catch any bit of hints or clues to what The Last of Us: Part 2 story will be like.
Freeze/pause the trailer frame by frame of the trailer of Ellie plucking away at a beautiful yet disturbing guitar tune… one might notice her rad tattoo. Actually, people have noticed and asked about it so much that Naughty Dog felt it was necessary to share more images of Ellie as well as an enhanced look at her tattoo. Check out Ellie and her tattoo below: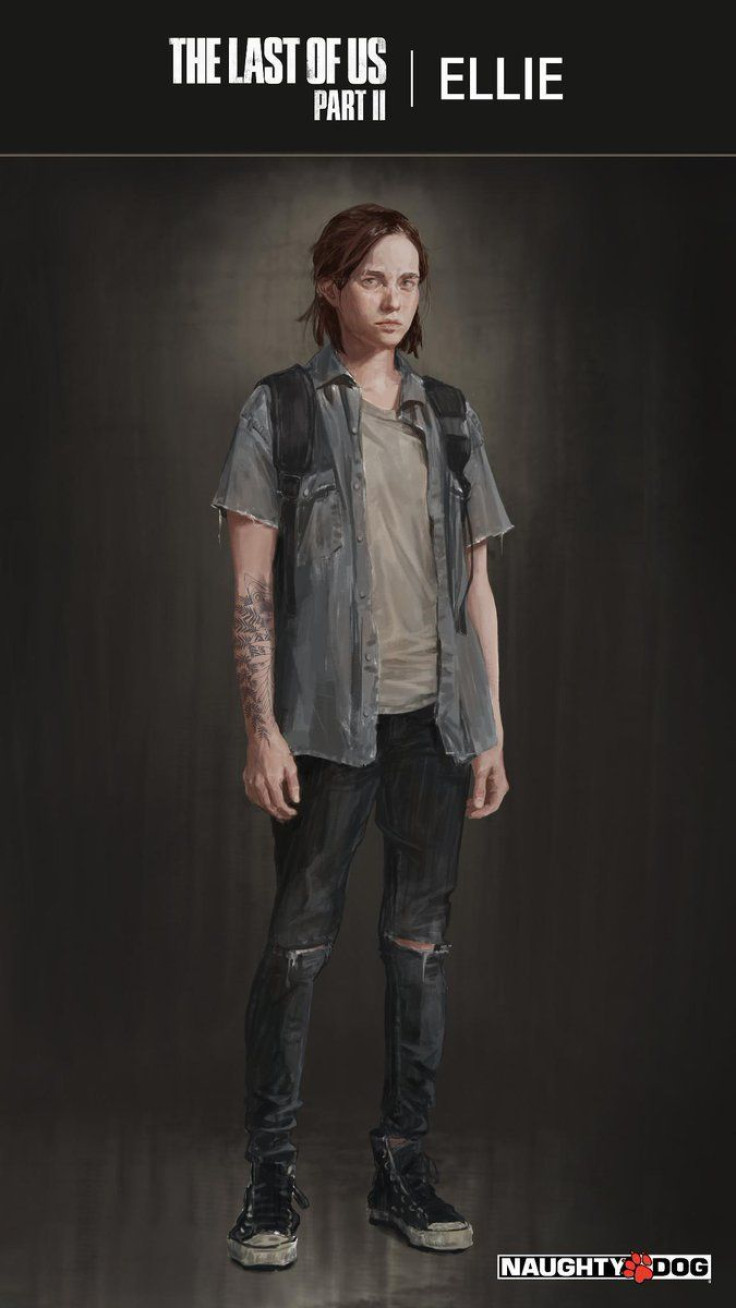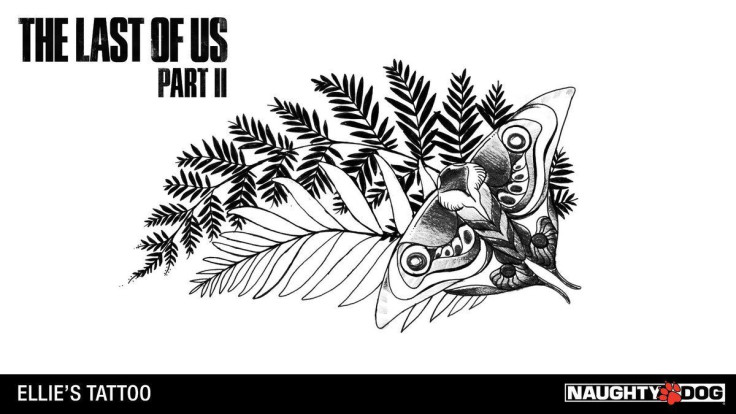 What is Ellie's tattoo and what's the meaning behind it? According to a few tweets a few days ago, Ellie's tattoo was created by an artist named Natalie Hall and her hands were also used as a model for Ellie's hands. While it's an awesome experience to have your hands and tattoo appear on a famous video game character, the hand scanning process was intense. Natalie praised Neil Druckmann and Alexandria Neonakis (Beavs) in the tweet below.
Since we don't have a lot of info about the story, Ellie and her tattoo alone will have to do for now. For the record, Ellie is killing it already and The Last of Us: Part 2's release has yet to be announced. In the meantime, check out read our trailer breakdown and theory on The Last of Us: Part 2.