With the holiday season approaching, quick, convenient party games will be in high demand. Having friends and family over, putting on a party game that gets everyone involved is one way to make sure the whole crew is having a good time.
Knowledge is Power is one of these party games from PlayStation's new line of PlayLink titles that combines your PS4 with your mobile device for some relaxed, accessible fun.
The game show-style quiz feels a lot like Trivial Pursuit or Cranium, but allows for more strategy and tests your reaction speed more than you may assume. Expect a ton of hollering and laughs as you make your way through 12 stages of trivia questions, matching games and a lot more.
The premise of Knowledge is Power is to score the most points through the first 11 stages and then make it to the top of the Pyramid in the final round. However, it's more than just a simple question/answer game.
Questions are scored on your answering speed, testing your reflexes and reaction time. Then there are "tricky power plays" that can hinder your opponent from answering in a timely fashion. These hazards range from erasing letters in the answer, to forcing players to wipe off goop from the choices. All are designed to slow opponents down, so choose your power play wisely.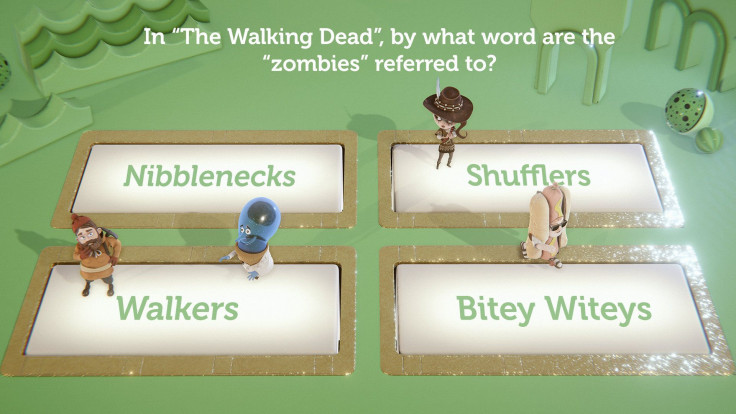 There is a random element to which hazards appear during each round, as well as when your power play gets upgraded to a double power play (allowing you to use two hazards at once). These gameplay tweaks that just add to the somewhat chaotic nature of answering questions in Knowledge is Power.
As for the questions themselves, players choose one of four categories in each round. Since there are up to six players in Knowledge is Power, majority will rule on which category is chosen but if there's a tie, then the selection is random between the tied categories.
I must commend Knowledge is Power for its algorithm of selecting categories. If television is the first category chosen, the next one will also have something to do with television. Players will see categories like, U.S. TV or TV personalities. This puts more weight on getting the category you are most comfortable with because you can have a better chance to get a question you can answer quickly in the next round.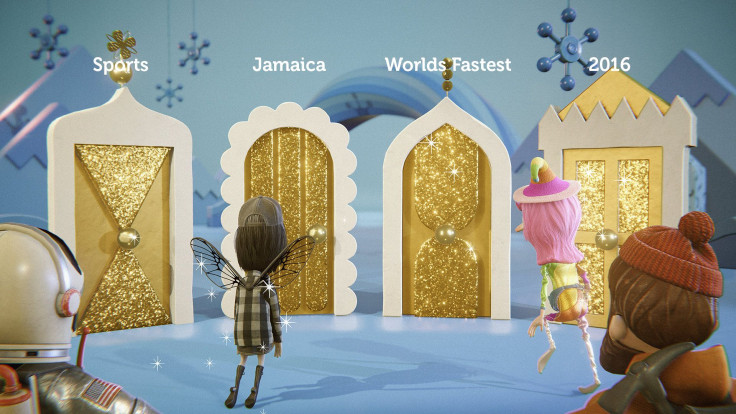 Knowledge is Power isn't just simple question/answer, there are three different mini games scattered in each game. One of these is a matchmaking game, the other being name association and the final stage being a pyramid climb.
The Pyramid Climb takes each player's score from the previous 11 stages and decides where to place each player on the Pyramid. The higher your score, the closer your proximity to the summit. What follows are rapid-fire questions filled with hazards that test your timing. The faster your correct answer the further up the summit you make it, the first to the top is the overall winner.
This is great for those didn't do so well in the previous 11 stages; there's still a chance to win the entire game, albeit at a disadvantage.
Knowledge is Power is a great game for those looking to entertain guests or have a friendly competition. On the technical side, the mobile device app works seamlessly with the PS4, and downloading doesn't take up too much memory. If you have guests over, they can simply download the app without taking up space on their mobile devices.
At $19.99, however, the price for this casual party game is a bit steep. A $10-$15 price point would have been better.
Overall, Knowledge is Power is a fun way to gather your friends and family in a friendly competition that you'll definitely want to go back to over and over.
Knowledge is Power is available now in the PlayStation Store.
Knowledge Is Power Review: Fun Party Game With A Strategic Twist
Knowledge is Power is a fun way to gather your friends and family in a friendly competition that you'll definitely want to go back to over and over.
Tons of strategy
mobile to PS4 works well