There's another party in Fortnite and the headliner this time is none other than four-time Latin Grammy winner and Reggaeton's Global Ambassador J Balvin. He's going to bring down the beat in this year's Fortnitemares event as the Afterlife Party. J Balvin is bringing with him SECH as they perform their new single "La Luz" in Party Royale.
The performance itself is going to be on October 31 at 9:00 PM ET. Just in case you haven't noticed, that's Halloween Night.
J Balvin and Epic Games are bringing this performance to life through the use of innovative XR (cross reality) technology using LED walls and camera tracking. It's going to be an event that players and fans should not miss.
In a statement, J Balvin said that having Fortnite as a partner is truly "an out of this world way to perform a concert in 2020." He went on to say that he's "always looking for innovative ways to connect with fans that have been so incredibly supportive of my career and music, as well as gain exposure to future fans."
Meanwhile, Epic Games Head of Global Partnerships Nate Nanzer guaranteed that this one "is going to be incredibly special, and nothing like our players have seen so far." He added that they are honored to work with J Balvin and that he "was the perfect partner to work with to create an unforgettable show as his music appeal is boundless."
In honor of this upcoming performance, a new nightlife take on the Fortnite favorite Party Trooper Outfit is going to be available in the Item Shop until November 1.
Fornitemares is back!
Fortnite is also bringing back Fortnitemares. This year's event is called Fortnitemares 2020: Midas' Revenge, and runs from October 21 to November 3.
In this event, Shadow Midas, along with his reawakened Henchmen, have reclaimed what was once The Agency. During Fortnitemares, players need to follow in their phantom footsteps and haunt adversaries on the Island.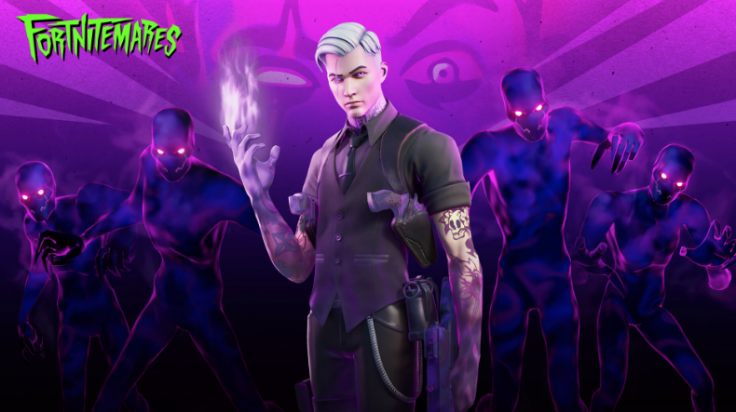 Players that are eliminated in Solo, Duos, or Squads get to return to battle as a Shadow for a chance at a Nitemare Royale. However, the realm of Shadows isn't just about the regenerated. As players go across the Island, they can pick up a Pumpkin Rocket Launcher and fight using the Fiend Hunter Crossbow. There's also the chance to ride on a Witch Broom and even use a new invention by Midas.
Over the course of Fortnitemares, players can complete new Challenges in order to unlock special rewards like the Midas' Shadow Wrap, Smash O'-Lantern Pickaxe, and Bobo Back Bling, among others.
What are you waiting for? Time to prepare for the party.