Apple submitted a new application to the U.S. Patent and Trademark Office last month, featuring an illustration of an iPad device with the digital crown from the Apple Watch. Via PatentlyApple, Apple also filed a secondary patent application for waterproof button designs.
First, while the diagram shows an iPad, speculators believe the technology can be applied to the iPhone and iPod Touch devices as well. A digital crown could support a host of commands, including volume controller, screen lock, turning on the screen, taking a picture, resizing text, scrolling and other customized inputs.
The crown is indicated as '204 Rotary Input' on the bottom left corner of the iPad in FIG. 2. For a closer look, the patent filing includes a cross-section of the rotary input, displayed in FIG. 6C. As it is on the Apple Watch, the digital crown rotates on a '610' axis and features '608' extensions on its ends for grip.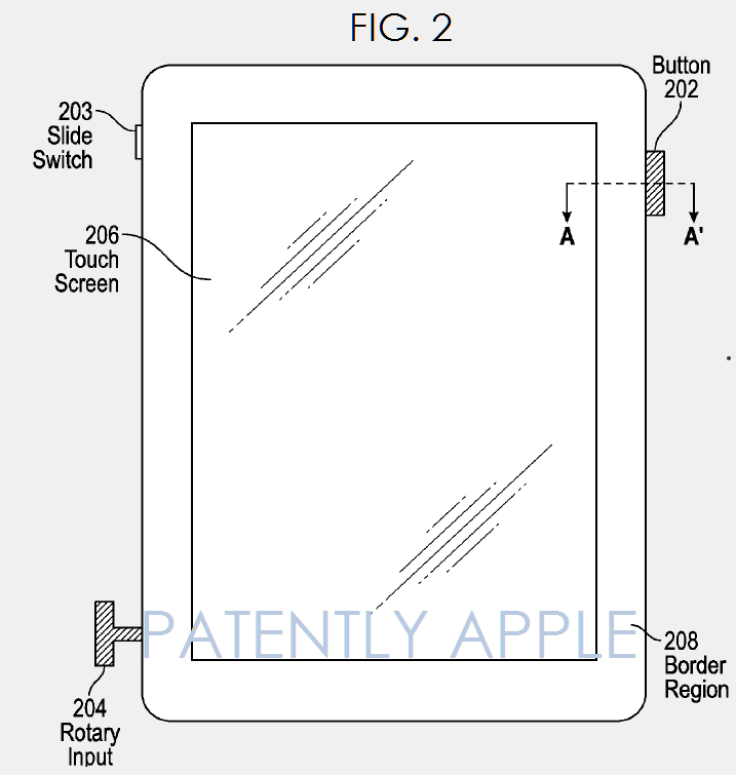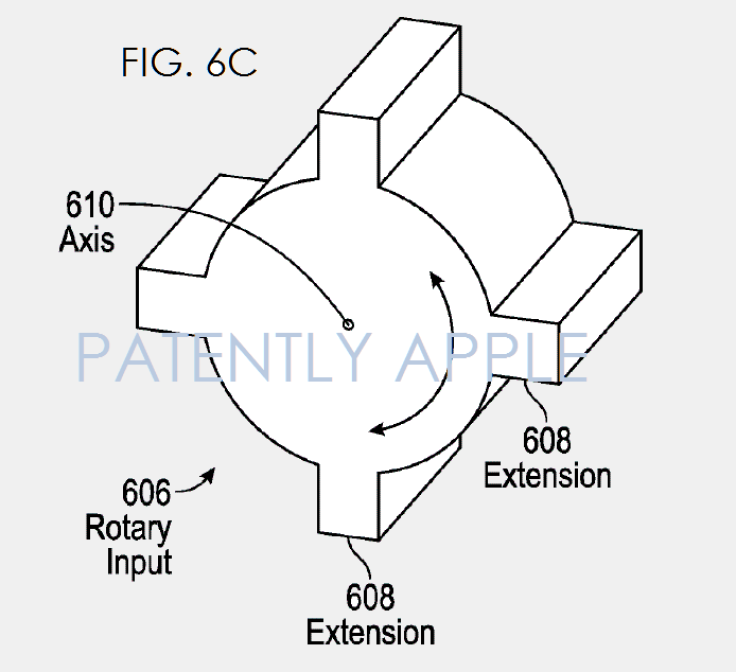 As for the secondary patent, Apple is working on waterproof button designs for future devices:
"In some waterproof button designs that include user feedback, such as those that use an elastomeric seal between the button and a tactile switch, the elastomeric seal may be compressed between the tactile switch and the button cap," stated Apple's 'Generator Button For Electronic Devices' application. "These designs may reduce the tactile feedback or click feel to a user. For example, the elastomeric seal positioned between the tactile switch and the button may have a dampened or "squishy" feel. On the contrary, the induction button may provide a feedback force through magnetic interaction between the coil and the magnetic element and so the seal may not substantially dampen or affect the feedback feel of the input button."