The wave-based co-op shooter Hypercharge: Unboxed received its ninth update recently, which introduced a new boss for those who enjoy PvE. It also featured a PvP overhaul, with really exciting changes.
Hypercharge: Unboxed is not heavily focused on PvP, but some major improvements have been implemented in all related game modes. First, weapons now spawn as unique complete sets in PvP, so they come with all attachments when you pick them up.
Moreover, kill multiplier detection and kill streak detection are added, letting you know how many consecutive kills you've racked up. Killing three enemy players in succession is a triple kill, for example. What's more, there's now a voice announcer that will let the combatants know of important events happening during the match.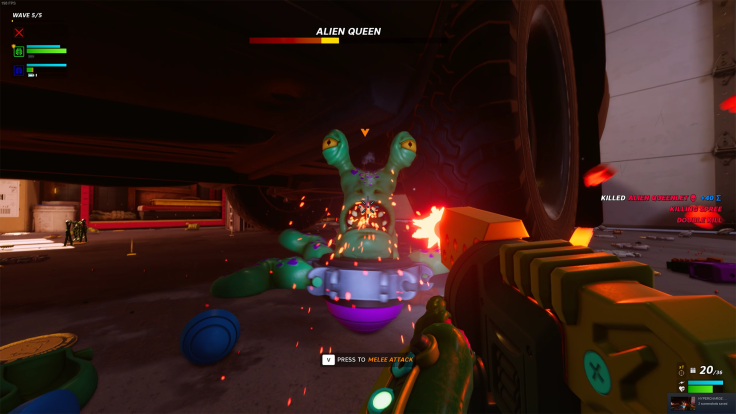 If you're not into PvP, don't worry. There's something for you to do in the latest update as the Mothership Boss has invaded Fort Jeep. Be careful, the Alien Queen and her Queenlet minions will stop at nothing to take you down.
Another notable addition in Update 9 is the Jetpack. Find one so that you can rain bb-pellets down on your foes!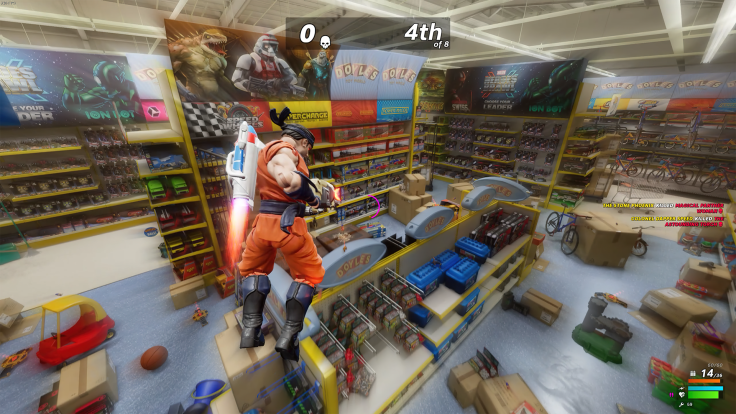 Patch Notes
ADDED
Added new crosshair event icons for when you kill or break a shield in PvP

Added screen FX when picking up health.

Added kill streak detection for PvP

Added many new awards for PvP (Assist, Headshots etc)

Added StreamerMode option to allow hiding of Lobby Join Codes and Steam User Names of all players.

Added new sound feedback for kills and deaths in PvP

Added new pickup ammo sound for PvP

Added new music tracks to PvP

Added new rank and score HUD for PvP modes
IMPROVED
Improved performance with a LOD pass on all maps

Improved taking damage UI outline and colors for better on-damage feedback.

Improved networked damage feedback for PvP to ensure network messages are priorities for when taking damage.

Improved damage feedback when killing enemies, improved ragdolls and FX.

Improved balance and spawn rate of pickups in PvP

Improved detailing on various levels (cobwebs in attic etc.)

Improved lighting performance on many levels
FIXED
Fixed Bosses getting stuck outside the map when given a forced enemy

Fixed LAN mode option not saving in the options menu

Fixed Tracker being called a Battery when trying to pick up

Fixed batteries dropping from the prize machine in PvP - more weapon drops instead!

Fixed some unlocks not being obtainable in the UI

Fixed Bosses and UFO code to stop them from getting stuck outside of levels trying to hit enemies

Fixed late loading crosshair widgets causing frame drop when first using a weapon
The full changelog can be found on Steam.
Hypercharge: Unboxed Update is available on Nintendo Switch and PC.