Hypercharge: Unboxed is a co-op wave-based shooting game where you play as an action figure. You can party up with your buddies and defend the Hypercore against numerous enemies coming to destroy it.
Recently, Update 8 was released and it brought huge improvements to Hypercharge: Unboxed. One of the things that you'll notice is that the play menu is overhauled, giving you a much cleaner interface than before. According to the dev team, they made the overhaul because they saw that some people struggled to find their way to the right game mode. Now, the different game modes are presented to you more prominently. Additionally, more information about a particular game mode is available as you browse through the menu.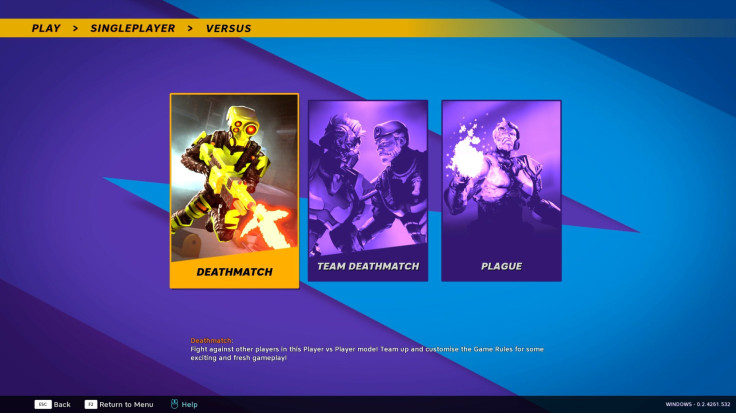 Update 8 also made changes to the lobby. The interface is decluttered with some options being moved inside the Game Rules section. Furthermore, a new system is in place that allows you to invite your friend via a unique code.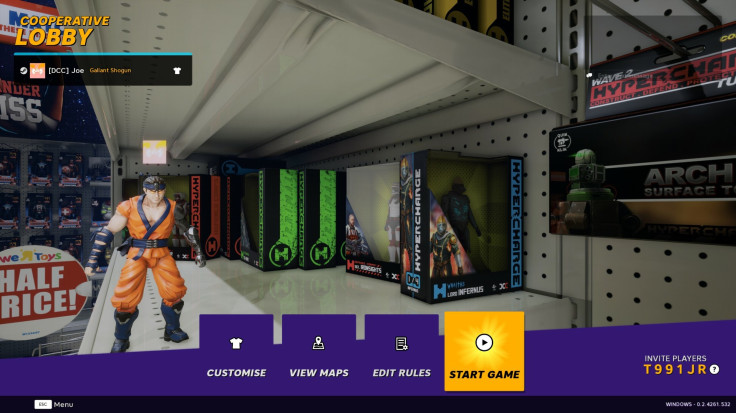 The other things implemented in Update 8 can be found below:
ADDED
Added Team Deatchmatch as a separate game mode instead of a hidden game rule option.

Added it so Collectibles are given to all players when one player picks them up.

Added improved balanced aiming locations for bots in PvP.

Added Player Team override option to force players on a specific Team vs. Bots in custom servers.

Added Power Node Power icons in build mode to help with knowing when power nodes need power.

Added new Main Menu icons that better represent what the function of the button does.

Added ReturnToMenu button to play menu.

Added it so Free Roam is unlocked by default until players have played a bit of the game first.

Added bot difficulty options to game rules.

Added more FPS and FOV values to UI adjustments.
IMPROVED
Improved play menu functionality. Will return to the last menu you used when returning to the menu from a session via disconnect, kick, leave, or complete.

Improved overall music system transitions and fades between sections to improve the overall mix and playback behavior of new tracks & sections (less repetitive)

Improved power node and core health display to better represent the current state of power on Cores and Nodes.

Improved text size and scaling in multiple areas of the UI to help with readability and importance.

Improved Primal footstep sounds based on community feedback.
The full patch notes can be found on Steam.
Hypercharge: Unboxed is available on PC.