A new patch is now available on the Heroes of the Storm Public Test Realm (PTR). This update features Rehgar's rework. Healing Wells are also invulnerable now, thanks to the building changes implemented by the developers.
Building Changes
All Healing Wells are invulnerable whenever the Fort and Keep near them are still intact. Destroying these buildings should let you take them as normal. Because the wells are indestructible by default, the Forts and Keeps now have increased HP.
The developers are happy with how Healing Wells function in the All Random, All Mid (ARAM) mode. That is why they're implementing this change on PTR so that they can see how it works in other game modes.
Rehgar Rework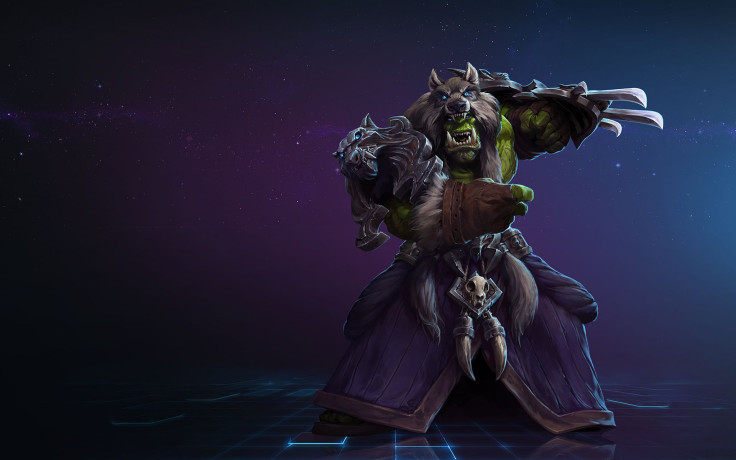 After a flexible healer has fallen off recently, the developers decided it is time to give Rehgar some boost.
His attack damage is increased to 115, but his attack speed is reduced slightly to 1.1. Plus, his Ghost Wolf transformation is now moved to the Z key, which means that a new trait is replacing it: Purge.
Purge has two effects: it either makes an ally unstoppable for a brief moment or slows a hero down by a whopping 80% that gradually decays over time.
For his talents, Stormcaller (W) is now moved to level 1 with new functionality where it increases the Lightning Shield's radius by 25%. Grounded Totem (E) is available at Level 1 as well. It no longer grants additional health to the Earthbind Totem but reduces the Spell Power of affected Heroes by 25%.
At Level 20, his Rewind and Stormshield abilities have been removed. They're replaced by Elemental Conduit and Pit Fighter. Elemental Conduit gives Rehgar Lightning Shield while nearby allied Heroes are granted a shield for 10% of their maximum health for five seconds.
Pit Fighter is a passive that bestows Rehgar and each nearby ally Hero 10% increased Attack damage and five Spell Power that stacks up to five times. When you reach two stacks or more, Purge's cooldown refreshes 50% faster.
There are other hero adjustments in this patch too. You can learn more by heading to the game's official PTR page.
The final version of this update is expected to go live on December 6. What do you think of Rehgar's rework? Also, are you okay with the developers making Healing Wells invulnerable in normal game modes?