There's no question that hoarding weapons, especially illegal ones, is truly dangerous. The risk may be high, but so is the reward. This week in GTA Online, Gunrunning Sell Missions are paying out double. What this means is that the demand is there so the question remains, will you be able to supply? In addition, Gunrunning Research Speed is also running 2X faster.
It's worth noting that the one-time gift of GTA$500,000 is still available. All that needs to be done is to log-in to GTA Online at any point in May. Of course, if you have already received that sweet payout, don't expect another one this month.
For those who already got that already, it may be a good time to head on over to The Diamond Casino & Resort. The Lucky Wheel is offering the usual chance to win cash, RP, clothing, and more. However, the top prize this week is a sports car that's so slim that you may just need to get on a crash diet just to fit in. It's none other than the customized Grotti Itali GTO that's been wrapped in Urban Racer livery.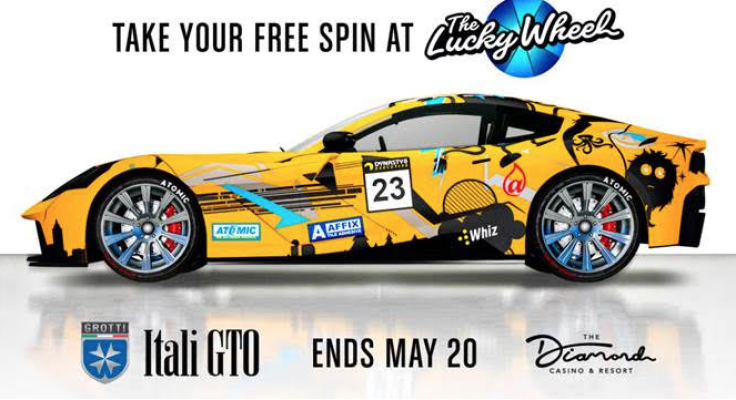 Moving over to discounts, drop by Ammu-Nation since it's Sidearm Week. What does that mean? Simply put, all Pistols are free. Bunkers are also available at a discount this week. These are:
Bunkers – 40% off:

Paleto Forest
Raton Canyon
Chumash
Lago Zancudo
Chumash
Grapeseed
Route 68
Grand Senora Desert
Smoke Tree Road
Thomson Scrapyard
Farmhouse

Bunker Upgrades & Add-Ons – 30% off:

Bunker Styles
Personal Quarters
Shooting Range
Gun Locker
Transportation
There's also the usual vehicle discounts and this week, GTA Online is offering:
Progen Emerus – 30% off
HVY Nightshark – 30% off
Överflöd Entity XXR – 40% off
Karin Sultan RS – 40% off
Before we move to Twitch Prime benefits, this week is also giving out Bunker Series Bonuses. Everyone knows that Los Santos is a surface-level place with half of the office space being dedicated to agents, plastic surgeons, and even the production of reality TV. Without a doubt, Los Santos is all about vanity and narcissism.
This means that the real action isn't seen above, but under. Proof of this is the Bunker Series. Here firefights happen between two people in a confined space located miles under the surface. For those who take their chance and get the win, they can earn 2X GTA$ & RP.
Finally, this week Twitch Prime members get the Paleto Bay Arcade for free. In addition, they also get the Grotti Furia for 60% off and the Tula plane for a whopping 80% discount.