With Black Friday and other festive seasons around the corner, retailers such as GameStop have already released their Black Friday 2020 deals which will go live as we get closer and closer to the retail holiday. GameStop is offering tons of massive deals on games, accessories, digital content, and even a limited stock of next-gen PS5s and Xbox Series X consoles for the people who are interested in buying them. GameStop has specified that each store will have a minimum of two Xbox Series X and PS5 consoles upon launch.
The online sales will start on November 25 at 9:00 PM EST through the GameStop mobile app and online website. GameStop will be closed on November 26 for Thanksgiving and will reopen with the sale live on November 27 at 7:00 AM. You can find more details on the sale over here.
While tons of deals are included in the GameStop Black Friday sale, we've highlighted the best PS4/PS5 and Xbox One/Xbox Series X/Xbox Series S deals below, including gaming accessories for each of the consoles.
GameStop Black Friday Deal Highlights
PlayStation Deals
PlayStation 4 and PlayStation 5 Games:
Watch Dogs Legion for $32.99
NBA 2K21 for $26.99
Marvel's Avengers for $26.99
FIFA 21 for $26.99
Star Wars: Squadrons for $16.99
Final Fantasy VII Remake for $34.99
Star Wars Jedi: Fallen Order for $ 9.99
Grand Theft Auto V for $14.99
Resident Evil 3 for $19.99
Devil May Cry 5 for $16.99
Minecraft Dungeons Hero Edition for $19.99
Death Stranding for $19.99
Nioh 2 for $9.99
The Last of Us Remastered for $9.99
Tekken 7 for $11.99
Jump Force for $14.99
Days Gone for $19.99
Red Dead Redemption 2 for $24.99
PlayStation Accessories:
PlayStation Plus – 12 Month Membership for $44.99
L-Series Wired Gaming Headset for $12.99
Astro A40TR Gaming Headset for $119.99
KontrolFreek Gaming Lights for $21.99
Seagate 2TB External Disk Drive for $69.99
KontrolFreek Performance Grip for $9.99
Stealth 600 Gen 2 Wireless Gaming for $9.99
Xbox Deals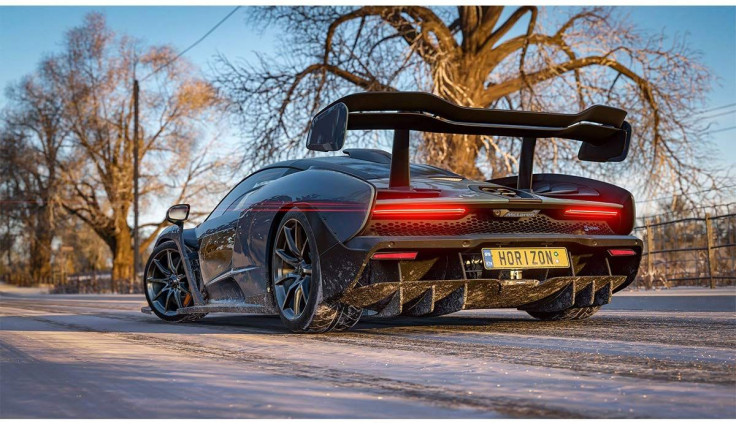 Xbox One and Xbox Series X/S Games:
The Dark Pictures Anthology: Little Hope for $19.99
Assassin's Creed III Remastered for $19.99
NASCAR Heat 5 for $24.99
Bleeding Edge for $14.99
Skater XL for $19.99
GEARS 5 for $9.99
Forza Horizon 4 for $19.99
Ori and the Will of the Wisps for $14.99
Sea of Thieves: Anniversary Edition for $19.99
Minecraft Dungeons Hero Edition for $19.99
Red Dead Redemption 2 for $24.99
Jump Force for $14.99
Tekken 7 for $11.99
Mortal Kombat 11 for $14.99
Project CARS 3 for $24.99
Dragon Ball Z: Kakarot for $19.99
Xbox Accessories:
Xbox Game Pass Ultimate Membership for $19.99
Astro A40 TR Wired Gaming Headset for $119.99
Astro MixAmp Pro TR for $99.99
P-Series Wired Gaming Headset for $24.99
HyperX CloudX Wired Gaming Headset for $49.99
HyperX CloudX Stinger Core Wired Gaming Headset for $39.99
Stealth 600 Gen 2 Wireless Gaming Headset for $89.99
Seagate 2TB External Disk Drive for $69.99
Razer Wolverine Ultimate Wired Gaming Controller for $139.99