There's some new and exciting stuff that arrived in Fortnite Creative, thanks to the latest patch. Update v23.40 brings five new Citadel prefabs that let you put up a medieval fortress on your island.
The new Citadel prefabs are:
The Citadel Watchtower

The Citadel Small Bridge

The Citadel Royale Ramparts

The Citadel Main Keep

The Citadel Main Bridge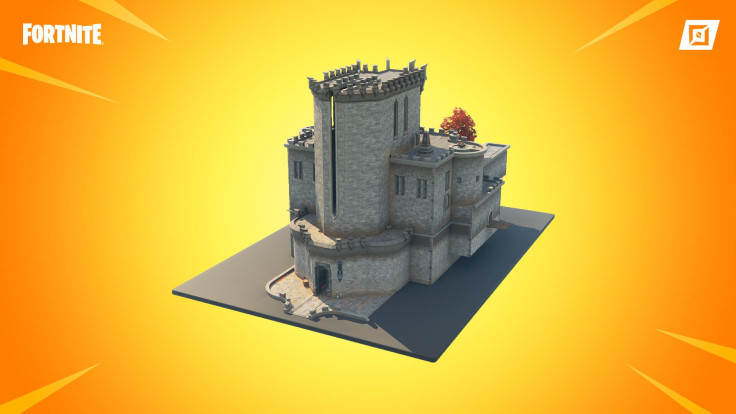 Update v23.40 also includes new exotic weapons from battle royale. One of the most notable is the new Heisted Breacher Shotgun that can obliterate any destructible object in one shot!
Another new exotic weapon worth mentioning is the Heist Explosive Assault Rifle. What makes this gun unique is that it's equipped with special bullets that explode upon impact. This is perfect for those who have poor aim because the enemy will suffer from splash damage if you shoot at the ground close to them.
Changelog
NEW EXOTIC WEAPONS
Heisted Breacher Shotgun

Heisted Explosive Assault Rifle

Heisted Accelerant Shotgun

Heisted Run 'N' Gun SMG

Heisted Blink Mag SMG
POP-UP DIALOG DEVICE
If you choose Custom in the Placement option, you can see new alignment and placement options.

The maximum number of buttons has increased from 2 to 6. You can also bind buttons to the back action (for example, face button right).

If you choose to set an amount of time for the Timeout Duration option, use the new Timer option to display a countdown timer with the dialog.

The maximum number of text characters on buttons has increased from 8 to 24.
OTHER UPDATES
Prefab and Gallery
Added 4 New Citadel Galleries:

The Citadel Wall Gallery

The Citadel Floor & Stair Gallery

The Citadel Prop Gallery

Chapter 4 Nature Gallery

Updated the Cloud Prop Gallery to include clouds with no collision.
DEVICE UPDATES
Creators can now select all the nodes of an AI Patrol Path simply by holding the "Select" button (the "R" key on PC).

Reboot Van new option: Recharge Time

Battle Royale Island updates:

Elimination Managers that grant items or weapons will now trigger when a Target Bot makes an elimination. Only weapons tagged as Guard can be granted to the Target Bot.

Team Settings and Inventory devices will now apply team settings to Target Bots, including granting items as long as granted weapons are identified as Guard weapons.
BUG FIXES
Device
Fixed an issue with the Save Point device that was resetting players' scores.

Fixed an issue where the Ball Spawner device could look different to players when placed upside down.

Fixed an issue where the Ball Spawner device would teleport the ball when placed upside down.

Fixed the Ball Spawner's hologram size to be correct.
Island
Fixed an issue with some floating assets on Frosty Fortress not sitting flat on floor pieces.

Fixed an issue where setting HUD Info Type to Score from the My Island - UI tab sometimes caused the game to crash.

Fixed an issue where creators were kicked out to the frontend when restoring a Battle Royale Island.
So, what can you say about the new Citadel prefabs in Fortnite Creative Update v23.40? Which of the new exotic weapons are you going to include on your island?