A free playable demo of Final Fantasy XV is arriving on Feb. 26, Square Enix has announced. The demo will be available via Steam, Origin and the Microsoft Store. Players who download the demo can play through all of Chapter 1.
"Not only will you be able to fully explore the tutorial and enjoy the opening main quests but you will also be able to test your PC to see how well FFXV Windows Edition will run on it and how high you will be able to push the graphics options," states a post on the Square Enix blog.
In addition, players who pre-purchase Final Fantasy XV Windows Edition via Steam before May 1 will be able to claim the free Half-Life pack via Steam Workshop.
"This pack features an in-game costume for Noctis based on Gordon Freeman, star of the legendary Half-Life video game series and the pack will also be available for FFXV Multiplayer Expansion: Comrades as well. This means your in-game avatar will also be able to wear Gordon Freeman's suit!" the post explains.
The Half-Life pack includes an HEV suit, scientist glasses and a crowbar for peak Freeman cosplay. We already know from the previous Assassin's Creed events that Noctis is a big cosplay nerd, but does Half-Life really exist in Noctis' world? Oh well, rule of cool.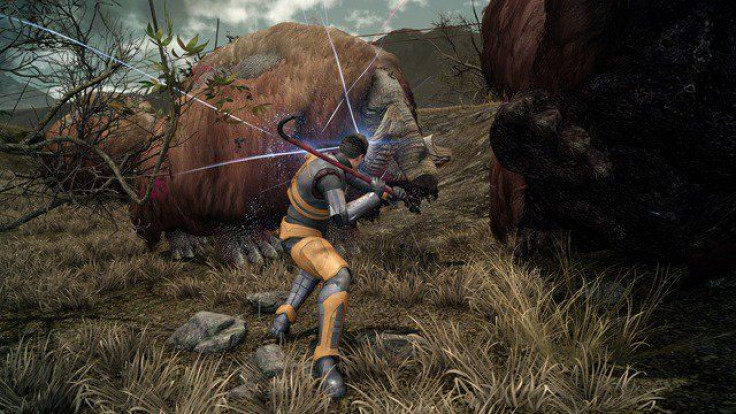 All of these items will come in addition to the previously-announced pre-order/pre-purchase bonuses, such as the FFXV Fashion Collection via Steam. The Fashion Collection gives Noctis an Episode Gladiolus t-shirt that enhances strength, an Episode Prompto t-shirt that increases health recovery, an Episode Ignis t-shirt that increases critical hit rates and a Comrades t-shirt that increases his max HP.
Origin pre-order bonuses include a FFXV Decal Selection, while the Microsoft Store offers a FFXV Power-Up Pack with a Dodanuki sword, 10 elixirs and 10 phoenix downs.
The Windows 10 version of Final Fantasy XV: Windows Edition features a few extra compatibility options: it cross-saves with the Xbox One version at launch and will receive a post-launch update allowing Comrades cross-play between the Xbox One and Windows 10 versions. Final Fantasy XV Windows Edition also includes the following extra features:
Expanded Insomnia City Ruins area with new side-quests and enemies (including Cerberus and Omega)

A fully-controllable Royal Vessel boat from which you can fish

A new accessory that enables the powerful new action "Armiger Unleashed"

A first-person camera mode

Over a dozen pieces of DLC ranging from weapons to item sets

All current season pass content, including the Comrades multiplayer expansion and Episodes Gladiolus, Prompto, and Ignis

An Archive for players to review the "Cosmogony" lore stories findable out in the world

New quests to obtain and strengthen Regalia Type-D
Final Fantasy XV WIndows Edition releases on Mar. 6. The game is currently available on both PlayStation 4 and Xbox One, while Final Fantasy XV Pocket Edition recently made its way to mobile on both Android and Apple iOS devices. A Final Fantasy XV-themed collaboration with mobile title King's Knight: Wrath of the Dark Dragon is currently ongoing, with exclusive rewards that can be used in-game in Final Fantasy XV.
Will you be pre-purchasing for some of those sweet bonuses? What bonuses most appeal to you? Feel free to let us know in the comments section below.
Combat, Plot, Characters Create Something Flawed, Beautiful, Fantastic
Despite it's flaws, Final Fantasy XV is a milestone achievement: not just for being completed, but for being completed with polish, aplomb and love.
Engaging main cast of characters
Fun, fast-paced combat
A massive, beautiful world to explore
The Regalia!
Continuous updates have addressed some shortcomings of the initial release
Major aspects of the story feel rushed or absent, particularly toward the end of the game
Stealth sequences feel out of place